About NOTPAID4
Basic Information
About NOTPAID4
Biography

64 years old, disabled,
Originally from Upstate NY and moved to North Carolina in 1981.
Location

Salisbury, North Carolina
Interests

Own 24 vehicles at present. Of which we have SIX magnums;
2006 Black SRT (Mine)
2006 Black SXT (Wifes')
2005 Red R/T (Mine)
2005 Red R/T (Wifes')
2005 BLUE R/T (Mine)
2005 Black R/T (Wifes)
Love crusin', car shows, drag racing and collecting 1/24 dicast cars, (at present have well over 300 variations)
Gender

Male
Occupation

disabled
Year

2006 SRT and Two 2005 R/Ts
Model

SRT8
Engine Modifications

Legmaker Hammer Design CAI, BigBully Catch Can. Bull Dog talking alarm system, Custom oil and power steering caps Dialbosport Predator
3G Firewall cover, ABS & fuse box cover & radiator resevoir cover
Exterior Mods

SRT Chrome grill emblem and tinted fog lights.
"HEMI 6.1" decals
"Adios Mutha" vinyl decal on rear hatch
DUB "Bomber" 22x9 and 22x10 wheels
Interior Mods

PaPaJohn Custom Wood shift knob, with leather boot.
Aluminum pedal kit, SRT8 Floormats, SRT lighted Door sills, interior lighting kit
Karl's Kreation custom switch plate!
Audio Mods

Factory Navigation with 6 disc Cd player
Misc Mods.

None
Future Mods

Racing stripe kit, , some type of hood, featuring scoop, LED tail lights.
Favorite Links

CUSTOM MOPARS, SRTV8.com, SRTConnection.com, LX forum, LXY forum, Carolina Rides, DODGE Forum and DeepSouthMopars.com and SouthEastMopars.com
Profile Welcome Message

Welcome to all members to view my profile. CUSTOMMAGNUMS OF THE MONTH OF DEC, 08!
Signature

My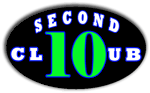 Cars:
2006 Magnum SRT8 "SHADOW"
2005 Red Magnum R/T "LUCKY"
2005 Blue Magnum R/T "BLUE"
2006 Chrysler 300SRT "CHEETA"
Plus have SEVERAL OTHER RIDES
"Old Geezers LOVE cars Too!!!
Hemi Registry #864 2/15/08
Jim
Statistics
Custom Dodge Magnum Gallery
Total Media

35
Last Upload
Total Comments

1
Total Posts
Total Posts

25,087
Posts Per Day

13.03
Visitor Messages
Total Messages

117
Most Recent Message

04-29-2013
General Information
Last Activity

Yesterday

10:16 PM
Join Date

02-15-2008
Referrals

28
248

Friends
Drivin the Kasket Karrier

3RD COAST BORN. TEXAS RAISED

Being kept down by the man
Showing Friends 1 to 10 of 248
iTrader Profile
Recent Ratings

Past
Month
Past
6 Months
Past
12 Months
0
0
0
0
0
0
0
0
0