Discussion Starter
•
#1
•
Finally I did my Aux in for my factory deck. I got tired of not having my tunes without having to burn a CD every time.
I will replace the deck in time (After my Sat shuts off?) but for now this works.
1/8" Phone Jack 274 246 @ RadioShack 2.99
Cat 5e cable - Had laying around
Snip the end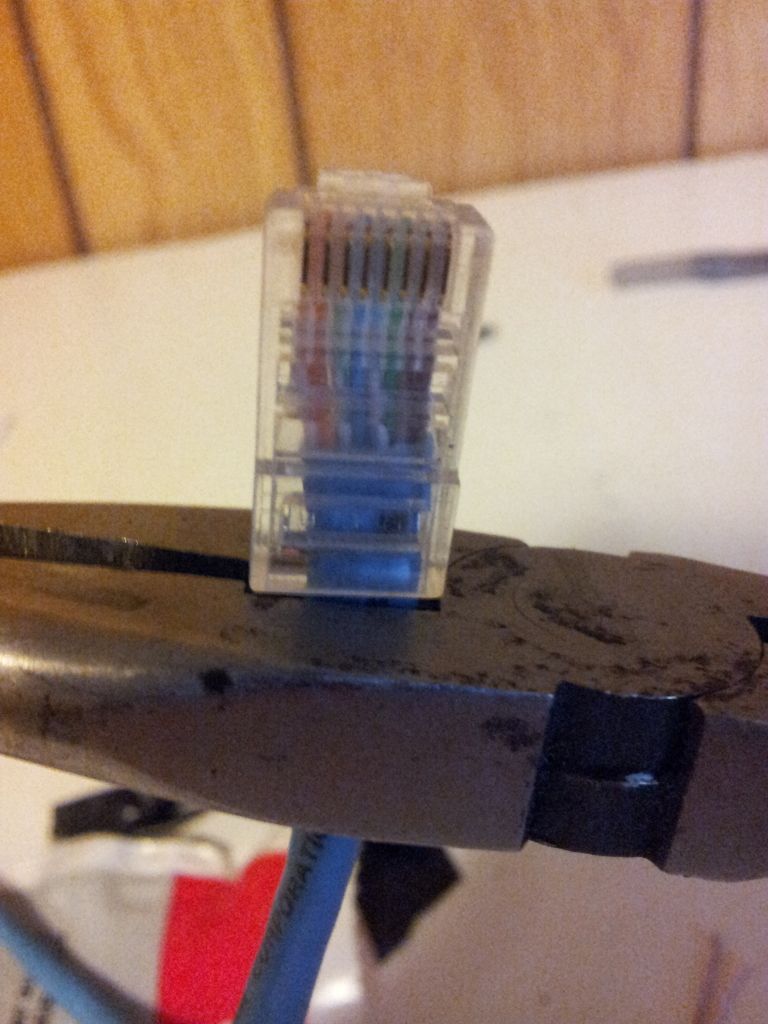 Strip about 1 - 1 1/2" sheathing
Strip the individual sheatings, You'll need 5 wires...
I like to solder the strands while I'm at it too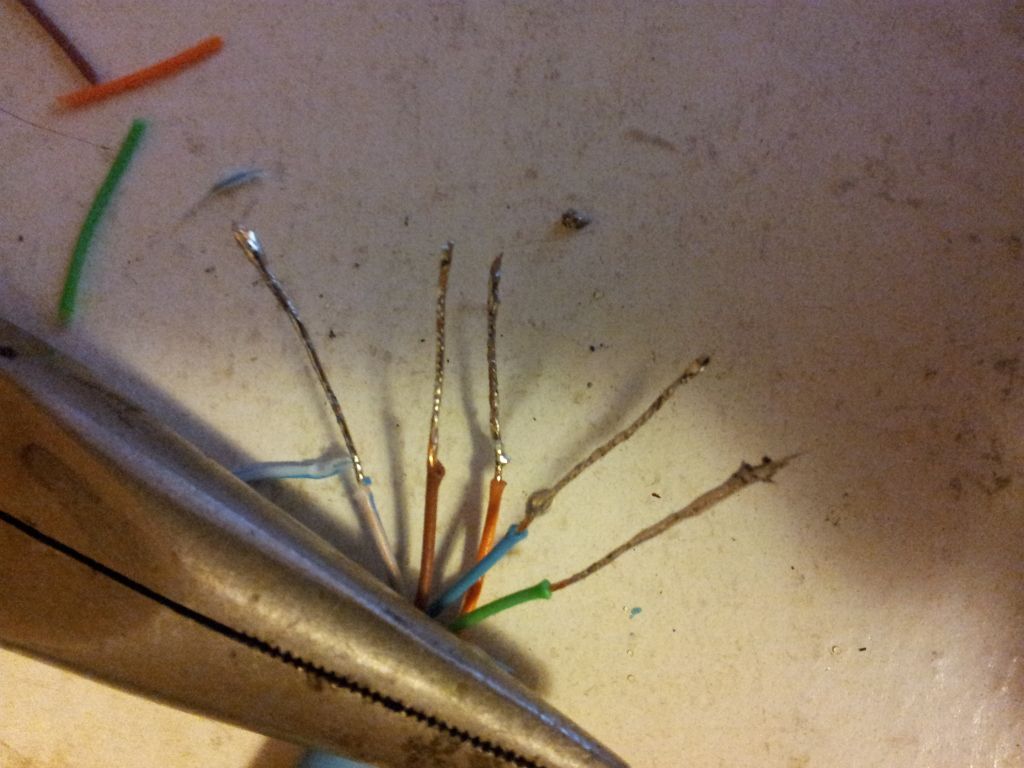 VERY IMPORTANT - MAKE A DIAGRAM BASED OFF THE JACK PACKAGING!
Solder to jack - I solder at the last bit of bare wire before the sheathing then wrap the remaining around the post on the jack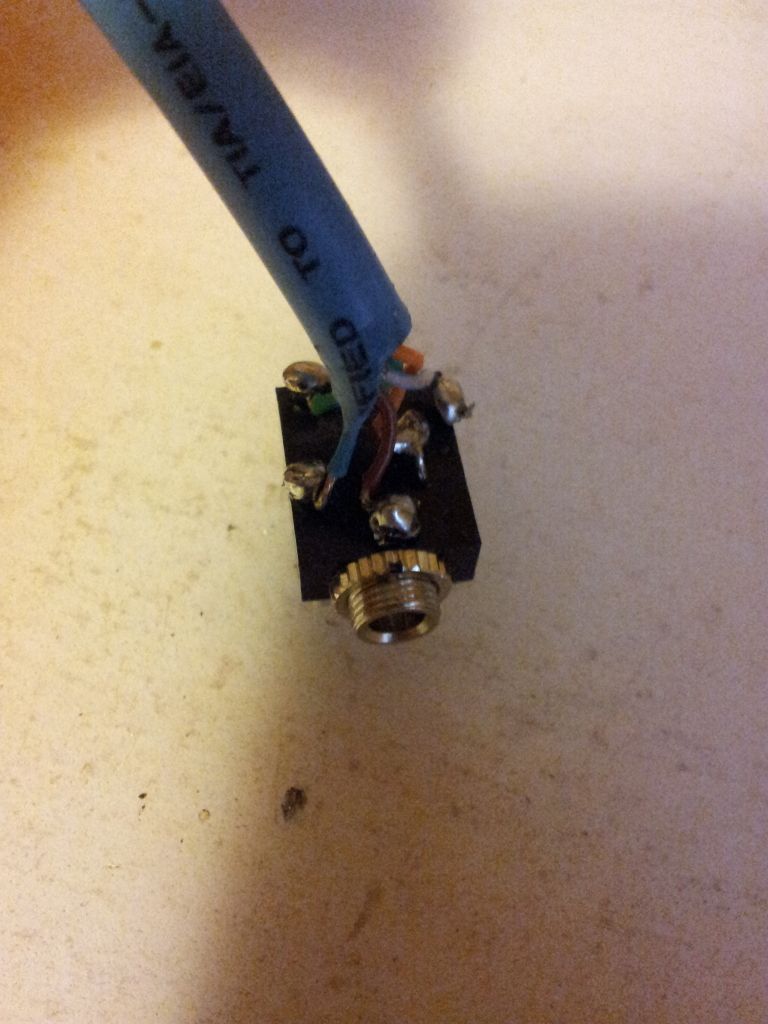 In your 10 pin connector on the back of your REC nav, you'll need the 3 Green based wires (Solid green, Green/Orange, Green/Yellow). I suggest just stripping and removing a segment of wire sheathing from your stock cables, so you can unsolder and return to factory looking wires.
Wiring for the three wires:
Solid Green wire -> Jack Pin 1
Green/Orange -> Jack Pin 2
Green/Orange -> Jack Pin 3
Green/Yellow -> Jack Pin 4
Green/Yellow wire -> Jack Pin 5
Then find a suitable spot to put your aux in, I did my drilling while setting up my NoESP mod switch. I will take a pic tomorrow but I put it in the center console next to my cigar lighter. Looks decent, and works great.
When you are on Satellite, you must be able to hear the preview channel at the minimum, then when your song comes on on your device (Android preferred but I guess Apple is okay too... meh) It'll override the song on the Sat and play as normal. You may hear some very faint feedback from whatever station is playing, as it is overriding not taking over the signal.
Will post more pics tomorrow.