EDIT: Had to reload pics due to moving. If you can't see the pics refresh(F5) and they should show back up.
OK finally got the kahunas to try it myself. Flush mounting the DVD's bezel in the stock bezel. Took me about 5 hours to get to this point, still have final filling, sanding and painting to do.
Tools
: dremel with cutoff disk, epoxy, spot putty filler and pad sander.
Premodified stock non-nav bezel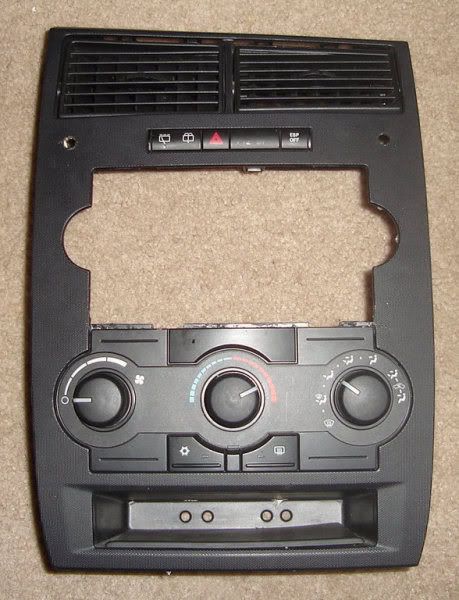 DVD's bezel to be flushed in with bottom trimmed to fit over the top of the A/C controls
DVD Bezel lined up for the cuts.
DVD Bezel superglued in, dang compuound curves.