Discussion Starter
·
#1
·
This Meet & Greet Is Brought to you by
www.GTALX.com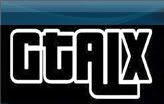 Well, we are starting this a bit later than usual folks, but I know we can have the same success we had last year in May!
Here are the directions:
Here is the link to Google Maps: GOOGLE MAPS
GTALX Meet & Greet Scheduled For Saturday, May 25th, 2013!
1025 The Queensway
Etobicoke
ON, M8Z 6C7
Time: 1 - 4PM
Notes: I am posting this on as many forums and facebook pages as I can to get more participants.
Please add your name to the list, but limit it one forum as I don't want to put a name down twice lol! Thank you!
I will only be putting the members screen name and car model down on the list as far as info goes. The forum they are on is not really needed.
Hope to see you all there!
​