WARNING!!! This is not for the faint of heart!
1) Remove the overhead console, pull down, it is held in by snaps.
2) Remove visors (3 Torx screws)
3) Remove visor holders (1 Torx screw)
4) Remove rear grab handles/lights (screws)
5) Loosen A-Pillar covers (pull snaps), dont need to come all the way off.
6) Remove B-Pillar covers (not really necessary the headliner will bend away)
7) Remove C-Pillar covers (not really necessary the headliner will bend away)
8) Remove the rear headliner cover (pull snaps)
9) Remove the headliner, fold longwise and take out through the hatch.
10) Remove the roof brace (2 bolts)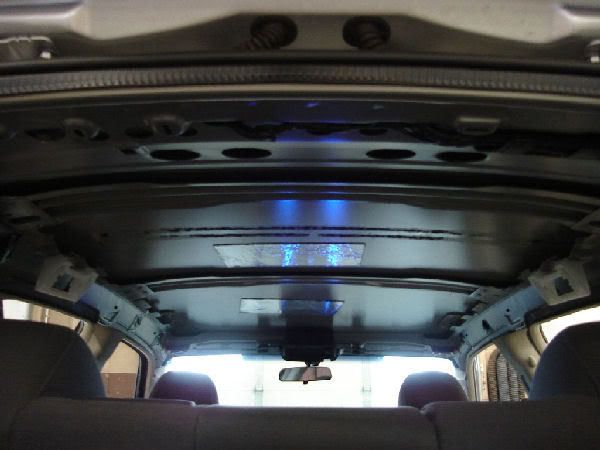 11) Modify roof brace edge to accept wood mounting panel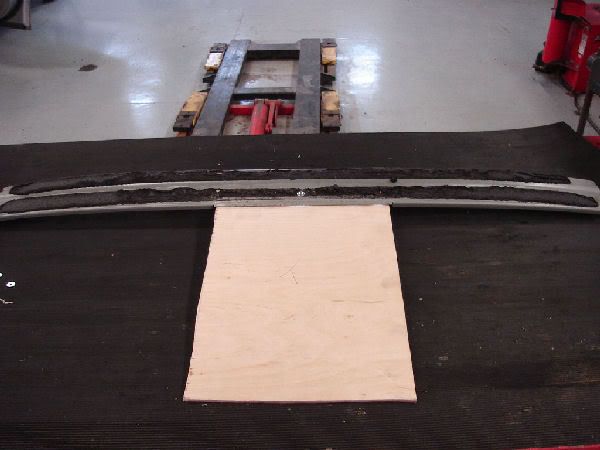 12) Screw wood mounting panel to the roof brace (I used 1 screw)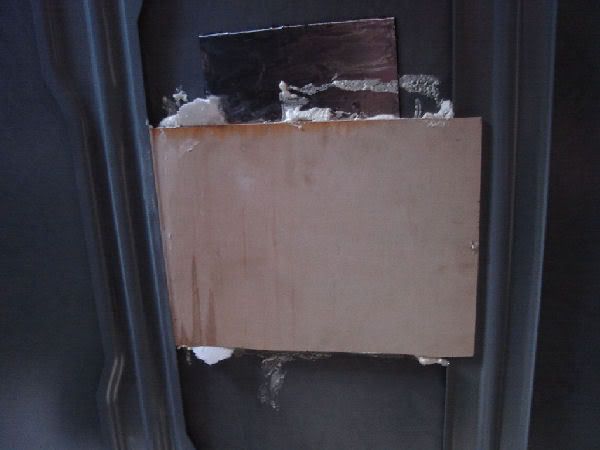 13) Reinstall roof brace, using a construction adhesive on the wooded mounting panel to the rear roof brace.
DO NOT USE expanding foam between the wood panel and the roof panel, it will draw the roof down!!!!!!!!!
16) Re-install the headliner and everything else.
17) Mount the DVD monitor. This is the scary part. I mis-judged the screw length and wound up "peaking" the screw point in the roof panel. $780 to repair. The best way is drill the holes in the wood panel
(BE VERY CAREFUL NOT TO POKE THE BIT INTO THE ROOF- USE SLOW SPEED)
to mount the monitor and then take a nail and see what the mounting depth is. The headliner will compress, that was my problem, I forgot and messed up the roof panel. Each monitor has different mounting thickhness, start short then got longer until it holds.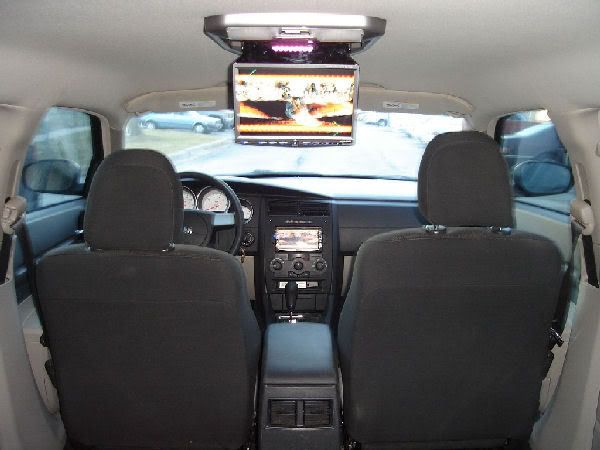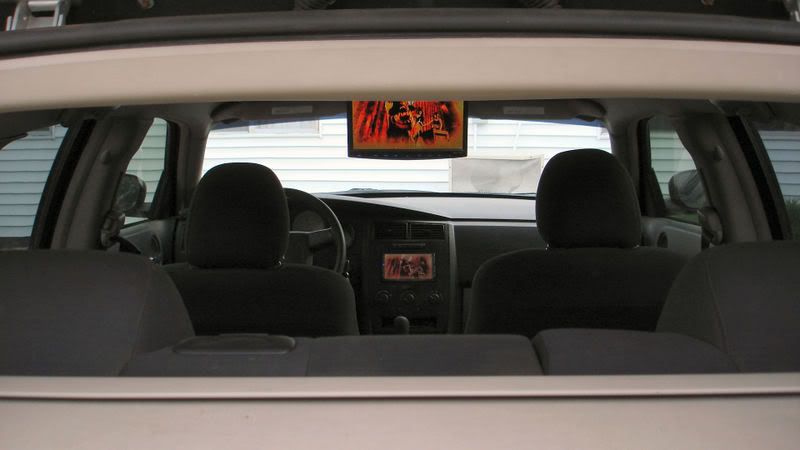 It would have cost me $200 to have it installed. I wanted the learning experince. Luckily the damage was covered under my comprehensive insurance with $0 deductible.