Discussion Starter
•
#1
•
passenger pilla A is where u tap into dome lights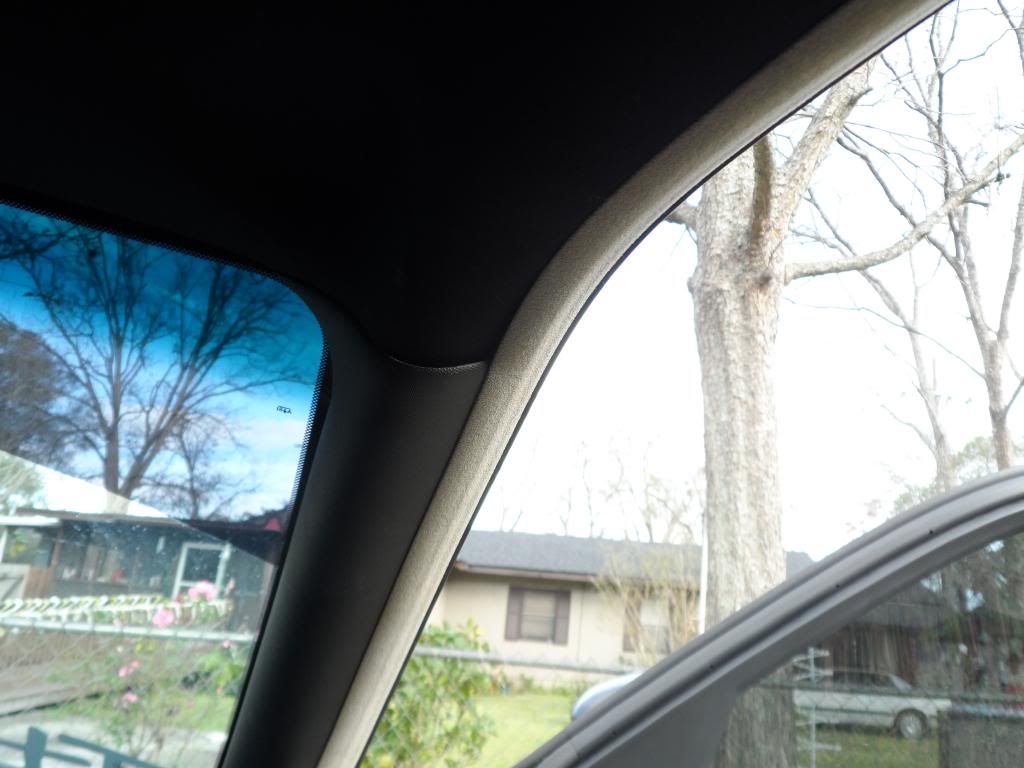 pull off the seal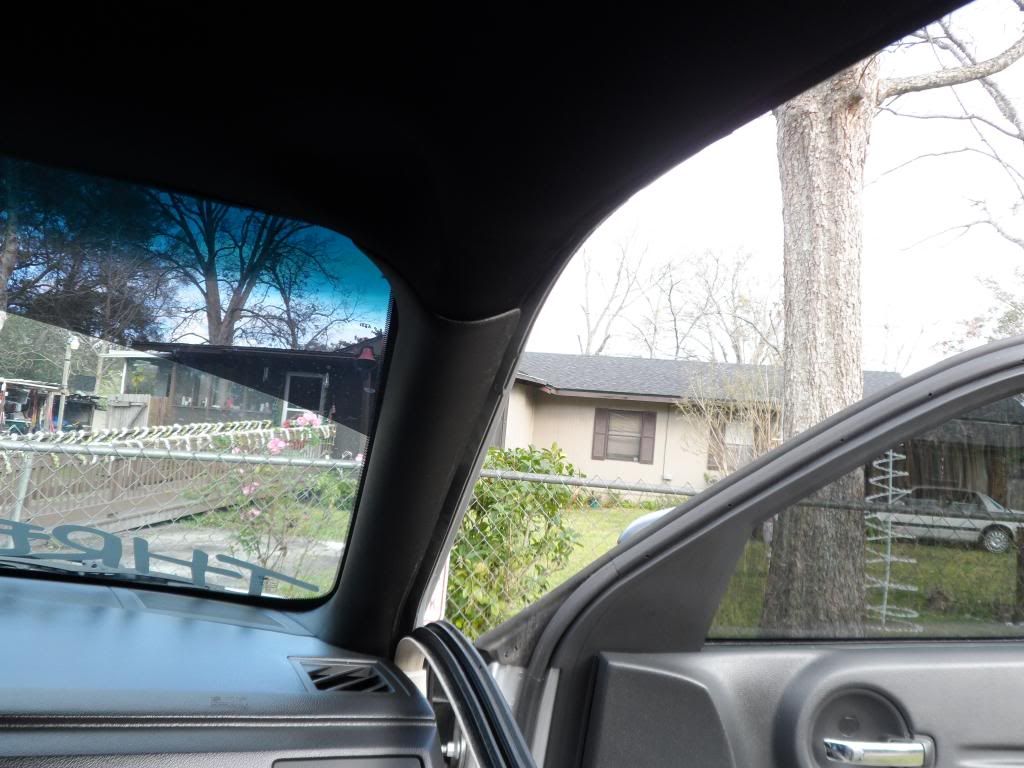 pull down on the pillar youll have to connecting spots, with this one i remove the tab aswell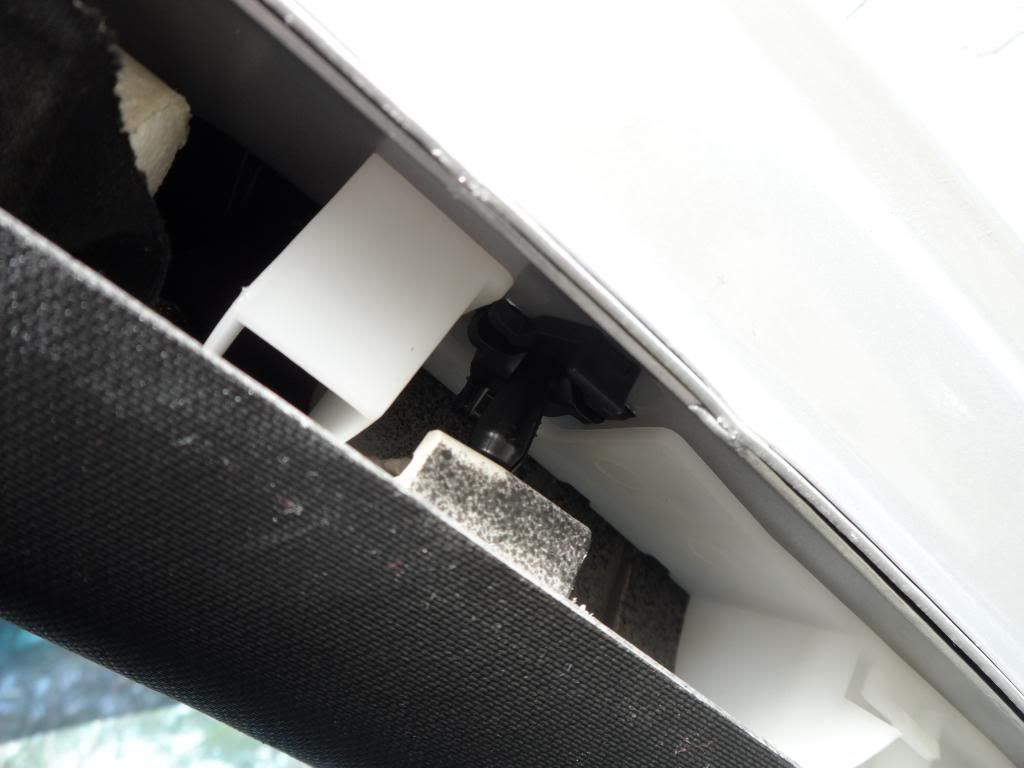 by pushing the tab on each side inward to pop it out.. when its n the frame of the car it pushes the tabs together and holds the pillar in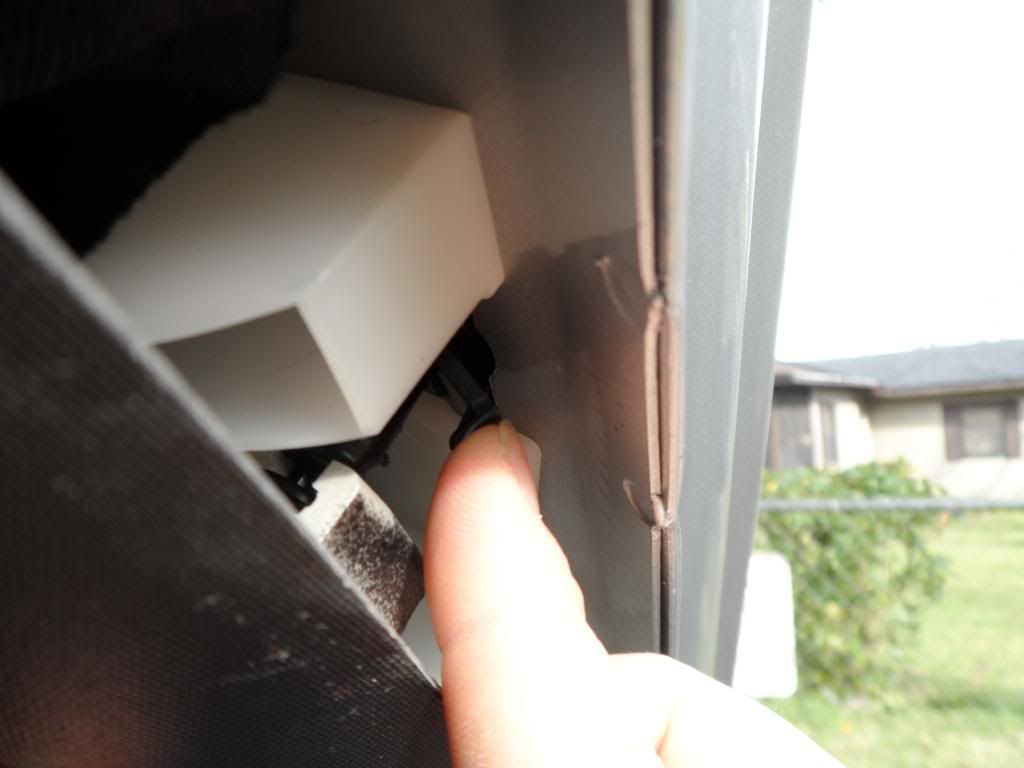 this one just pops out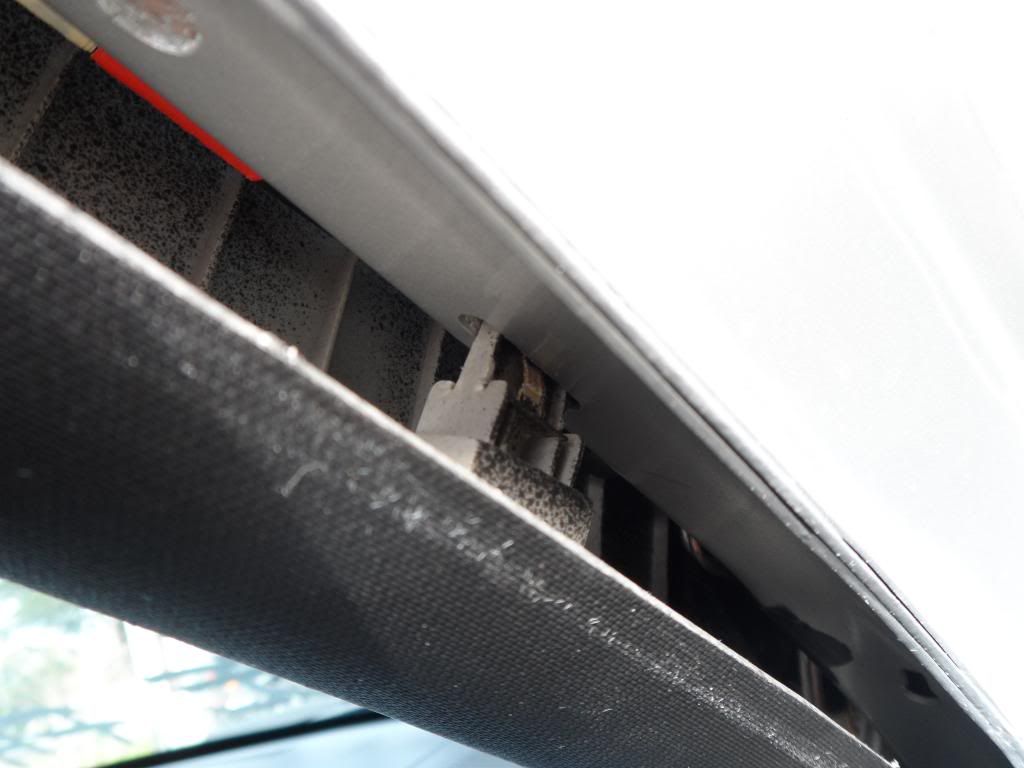 this can be ur PITA area.. with the two previous tabs out slide the pillar toward u itll move maybe an inch
with ur hand hold down the piece that runs across ur dash and take the pillar with other hand and pry toward center of car while pulling upward at the same time youll see how it works and just work it out.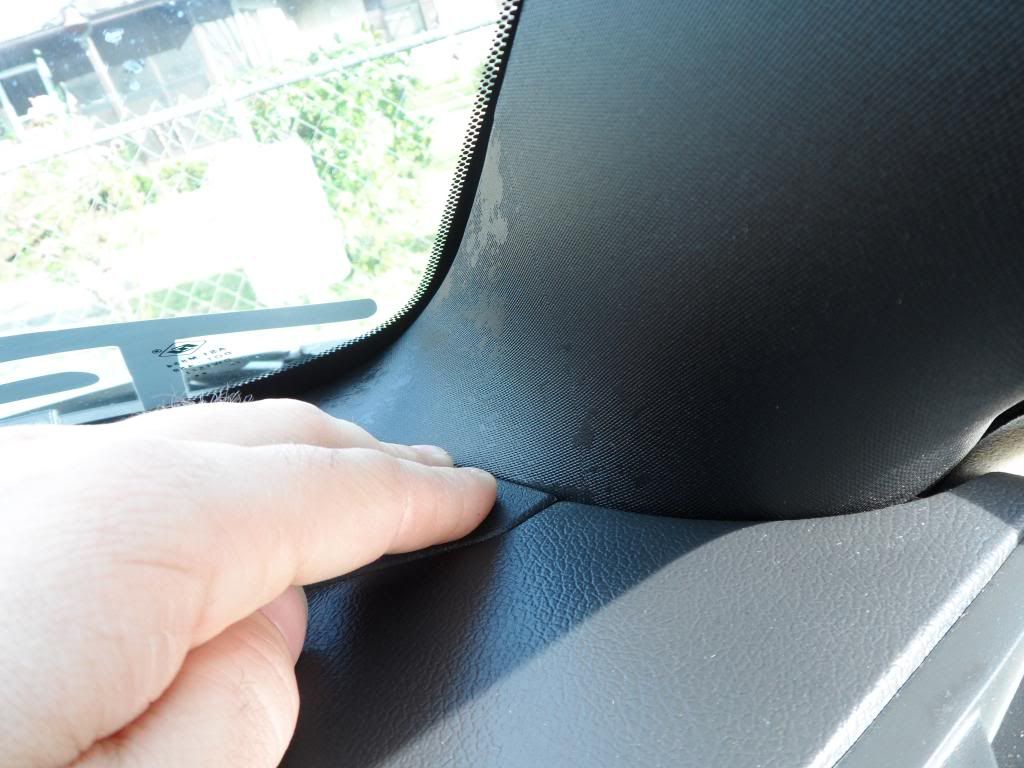 this is what ur looking for, u can unclip it off the car frame and unplug it from the harness... at this point i used regular car audio speaker wire.. butt connect the ground to the black wire and then power to the yellow with white stripe (leave the yellow with blue untouched) simply cut the wire, take the speaker wire pos with the harness power and crimp in one end of the butt connector, then the other side of the power and crimp in the other end of the connector. repeat for the black ground. (sorry i had mine already done before doing this write up)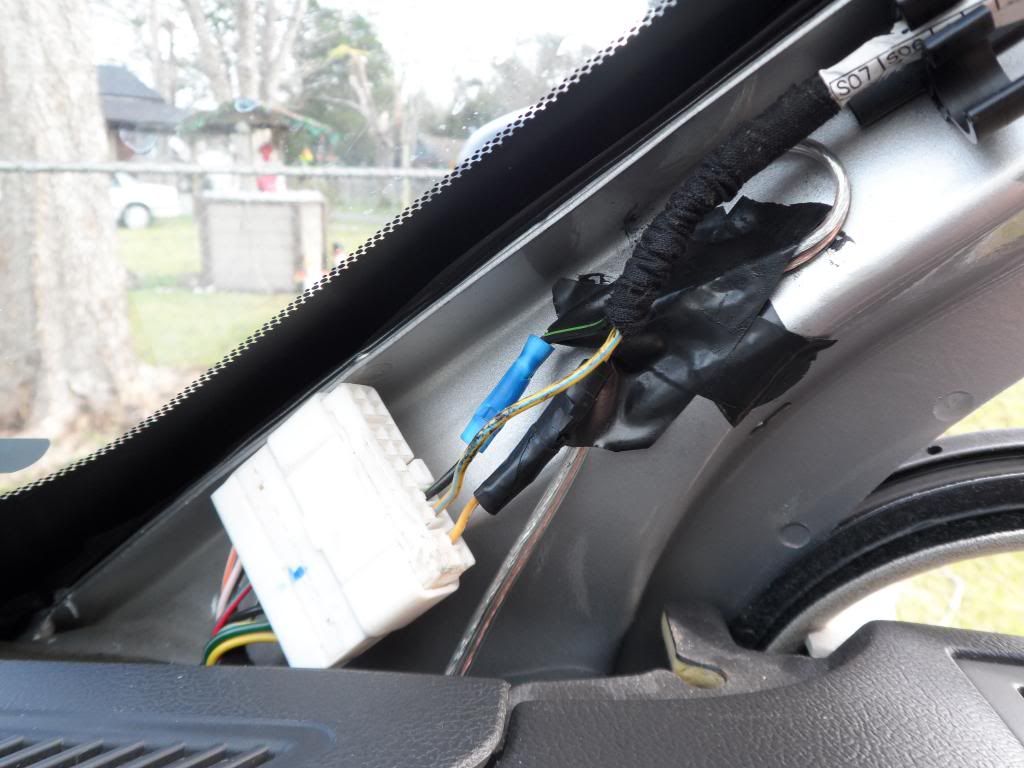 turn ur vent down and pull the housing out, its simple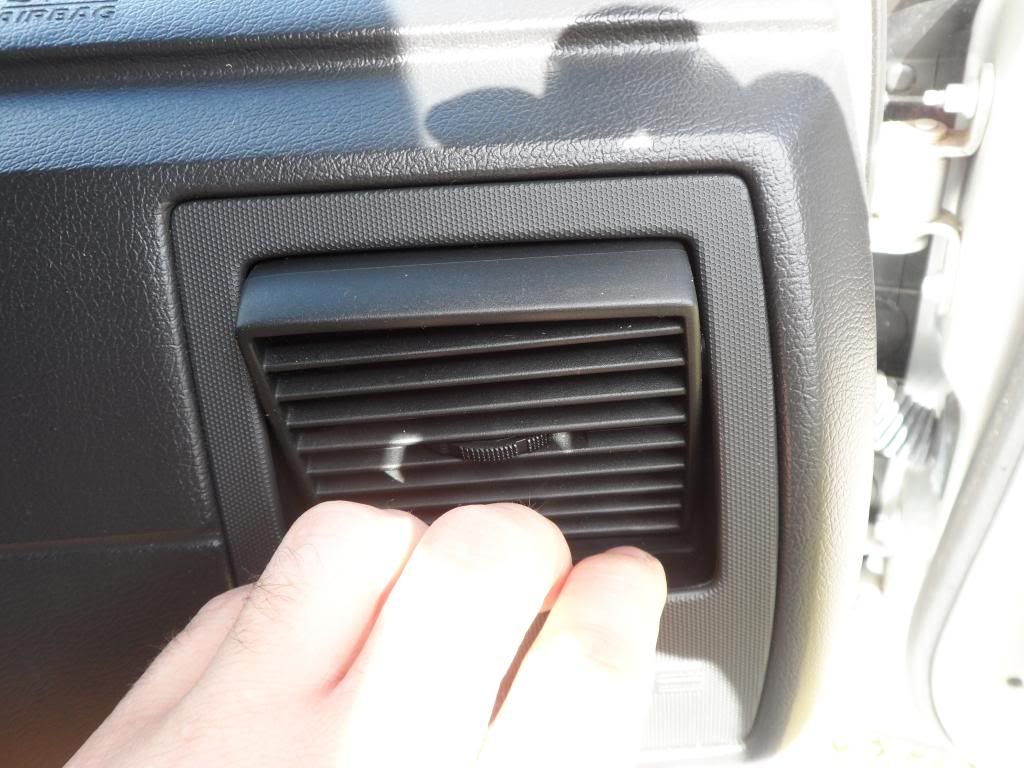 from here i took one hand and fed the wire from above and the other hand through here to pull it through, the from inside here fed it out the bottom footwell..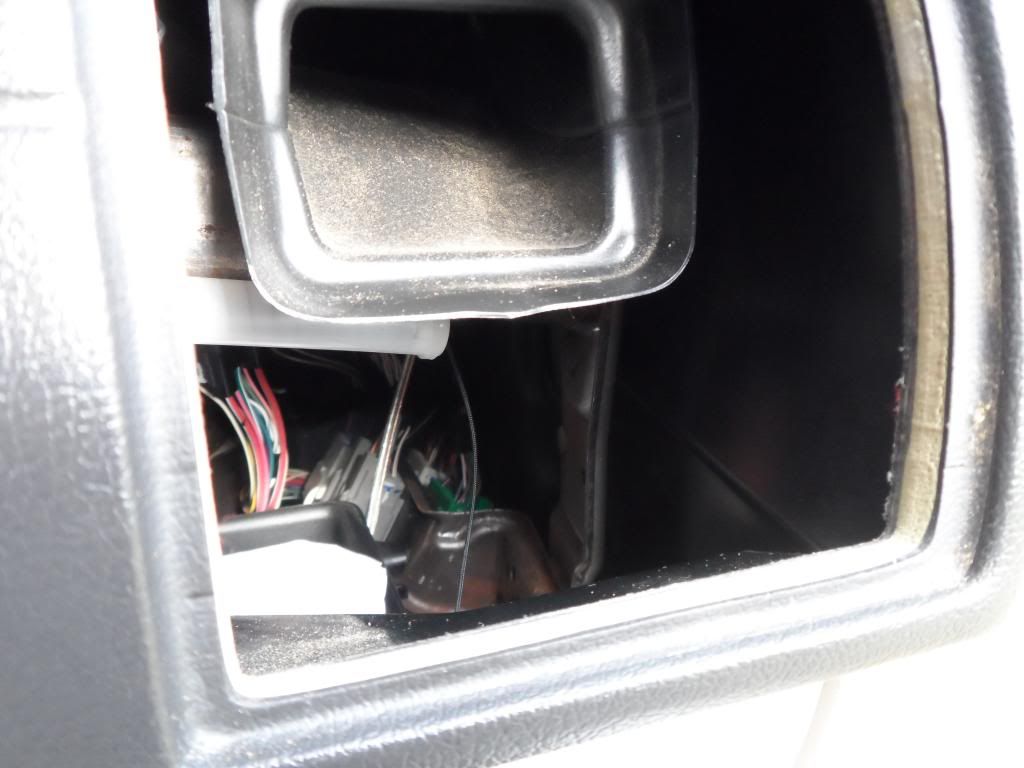 remove footboards and run wire along them to under ur seat thers a slit already cut in the carpet for the seat wiring, feed it through there then to the passenger then from there take driver footboards off the feed up the the driver footwell
i simply ran the speaker wire in a circle from the passenger footwell to the passenger rear to the driver rear to the driver footwell... hide all ur wires. i used about 16ft of speaker wire.. bought 20ft for $4 didnt use it all. then i came back to each footwell and cut the wire where the lights were to be attached, power for light and power for speaker wire in one end of butt connector and then the other end attach the other side of the speaker wire power to continue it on to the next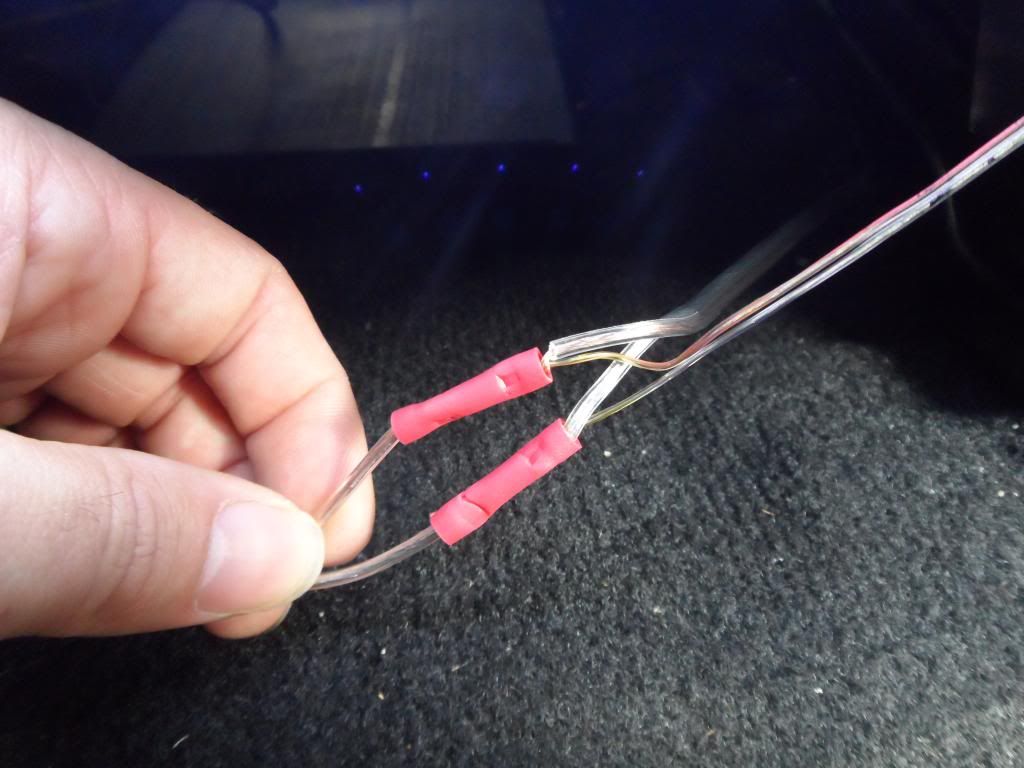 repeat for each light until done...
now i know theres many other ways this could possibly be done.. this worked for me and im sure each of u can put ur own twist and input and possibly better what ive done here but its fully functional, doors open = lights on, doors closed = lights dim off with the dome lights, turn dash switch up for dome lights to come on = they come on the same.. they mach the dome lights.
any input or questions feel free.. i looked and couldnt find a how to on this so figured id out one up, forgive me if there is another floating around here..