I think i may be more indecisive than fam (just don't have the bread to act on it), but I again need you guys opinions on shoes.
When I first thought of getting rims, I almost bought 22" staggered Black gloss Vipers from someone on LX, but all my boy's kept telling me that the black wouldn't look right on my Silver mag and that I should go with chrome, and something with a lip. I was torn because although we all like big lips, I was more inclined to keep or add to the Muscle Car look which the vipers would accomplish, but at the same time chrome 24's wit 8" lip def stands out.
Anyway I took their advice and bought the chrome 24's. I like them, but they took the Mag in a different direction than I originally envisioned going when I bought her. Just saw a Silver Mag on staggered Black Gloss Vipers and think I may have made the wrong decision. I got my Eibach Pro-kit coming in the next couple weeks, so I'm thinking about moving down to staggered 22 Black Gloss Vipers. Which do you think look better, keeping in mind Eibach Pro-kit is going on?
Here she is wit the 4's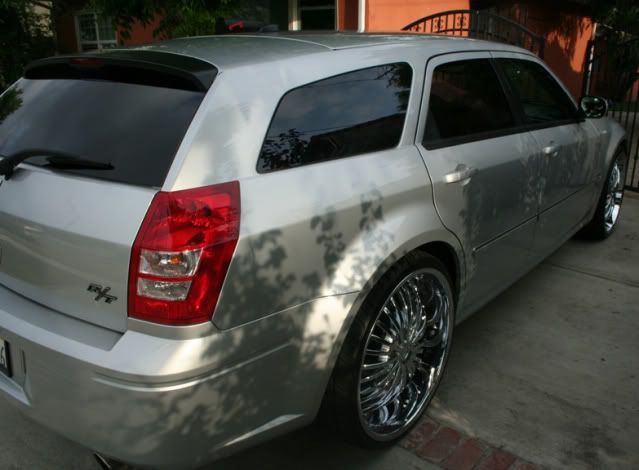 Here's a pic of a Silver mag on black gloss Vipers
(I think staggered)