Well, got pulled over for the tails today. I admit they are a bit dark, but I want to keep them that way so I am going to do what I can to make it legal again.
The DOT documentation on the provincial website only states that the brake lights must be visible from 200m away on a clear night, and the reflectors must be visible from 60m.
So, for step 1 for the reflector I used some scrap 3M Scotchlite reflective decal and put it in the area where the diffuser would go on the rear fascia. I think it turned out not too bad. Piece I had was about 6" too narrow to do the whole thing in 1 piece so I had to put a seam in the middle. Not bad IMO for scrap decal and a razor knife to trim it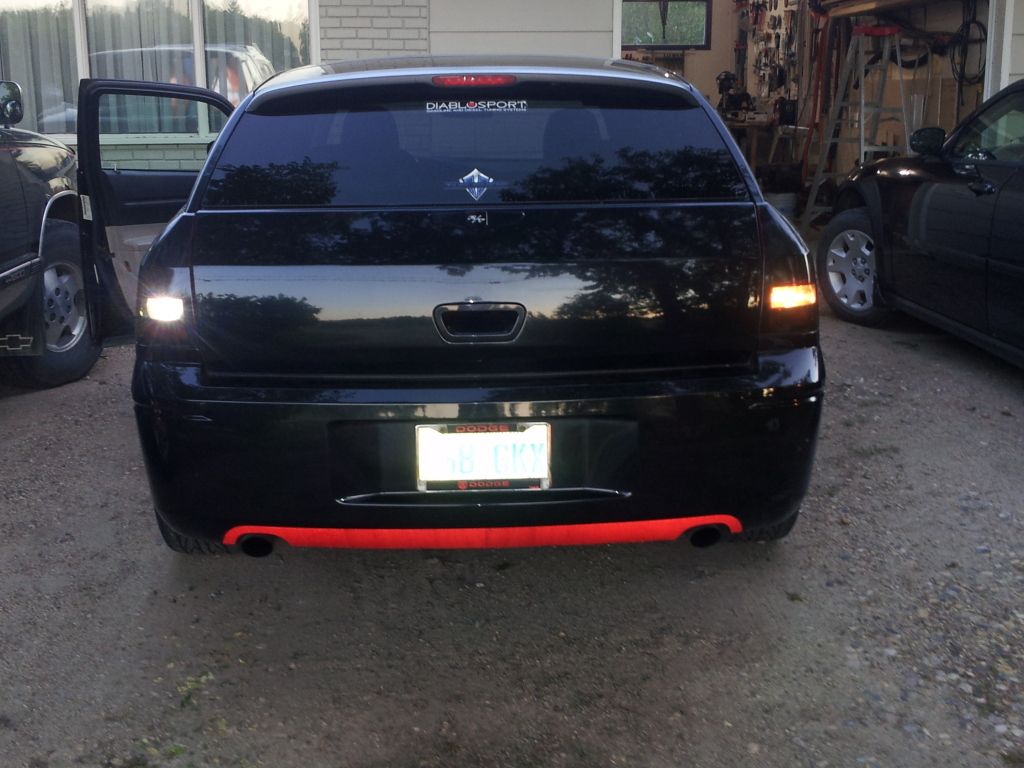 Also in the picture above, is my new light bulbs. Left reverse light is the new LED bulb from AAC (not available yet), and the right is OEM.
New Running light:
Old Running light: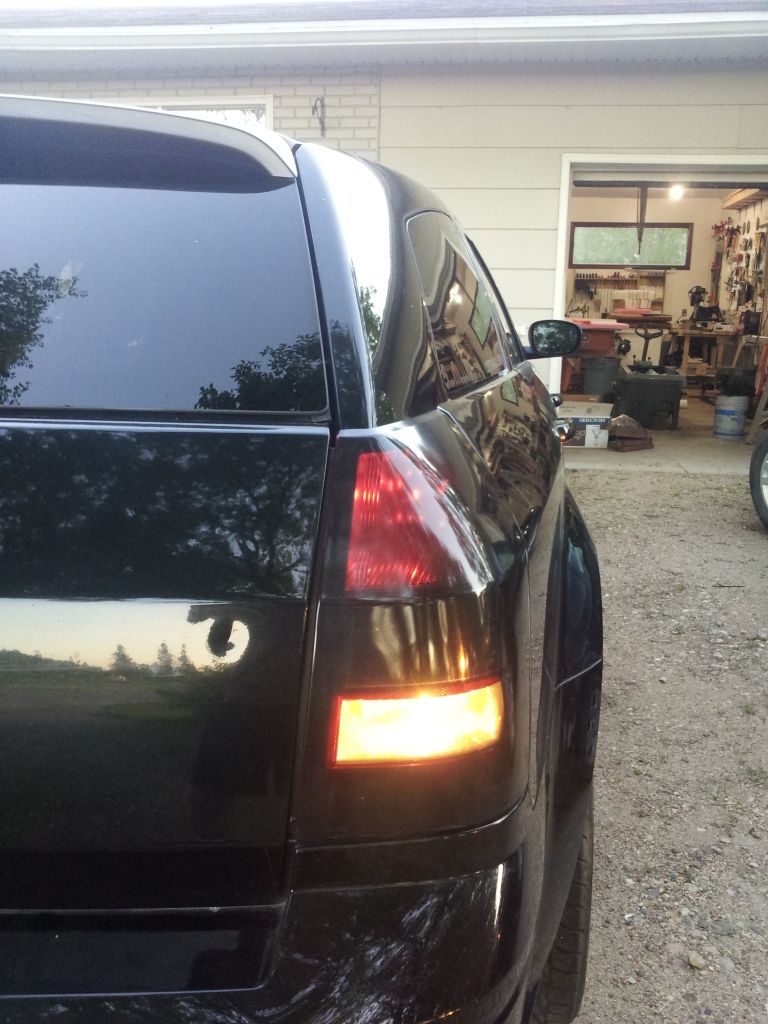 New Brake light:
Old Brake light: