I'm hooked! The Power Tour was the most fun I've ever had during a car event. I got to meet all kinds of good folk and talk with all the cool vendors. I saw a few people I know and watched some good racing. I was hoping to see some Oracle guys there, and maybe Danko (already knew they weren't going), but hopefully next year some tents will pop up with them under it. If so, I'm definitely making the long haul. There were only 3 other Mags at these stops though! I'm sure I missed some, there were over 2000 cars easily. But I was surprised to not see more. Of the three was a nice red 06 SRT which cruised beside me on our way to the luncheon in Effingham. Stopping there was nice because we drove right past the place where I bought my Buick way back in 98! I would have liked to run across that guy but I prb wouldn't even recognize him. Of all the cars there, the GN's were getting mucho respecto. There had to be alteast 20 that I could see. I did get to see one GNX which makes that only the second one I've ever saw before (number 488). If you guys ever get the chance to make this tour, DO IT! It's worth the money. We put 420 miles on the Mag and loved every minute of it.
Here is were our caravan started. The body shop has my Buick inside and the machine shop behind it has my motor I've been itching to get at. We looked good going through my small town I think! It was like a parade, all the small towns in between the Tour stops had people out in their lawn chairs with signs and were waving at everyone.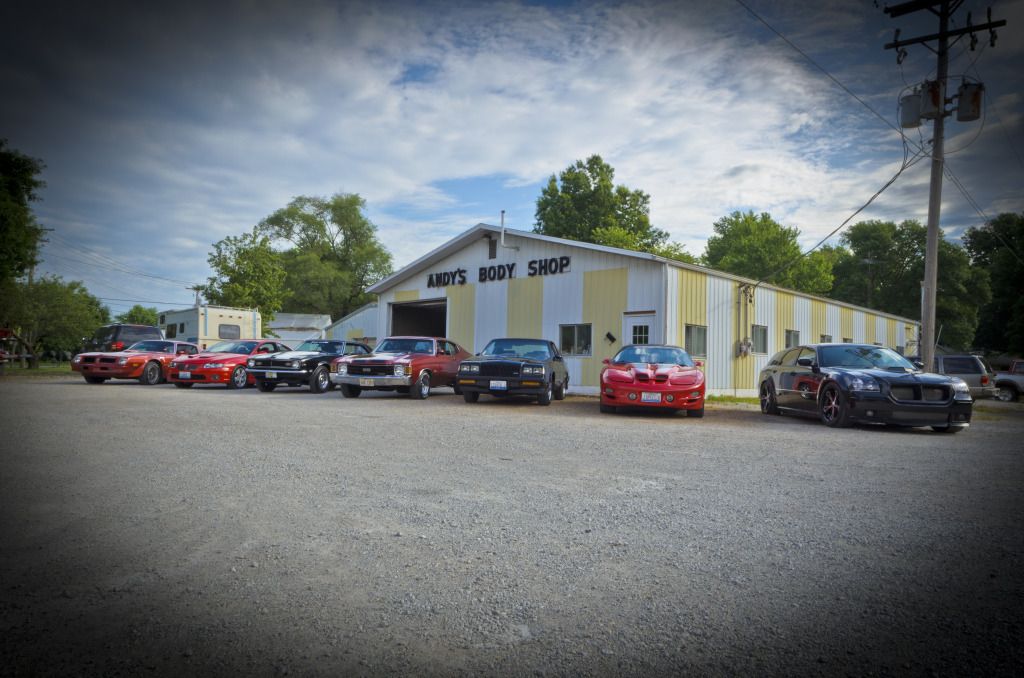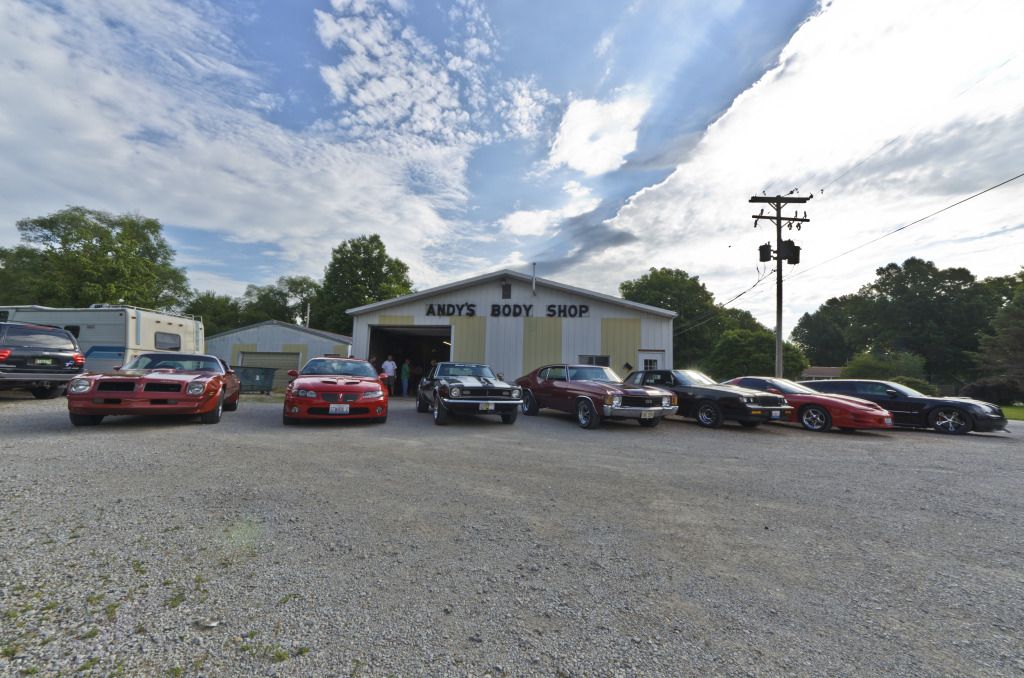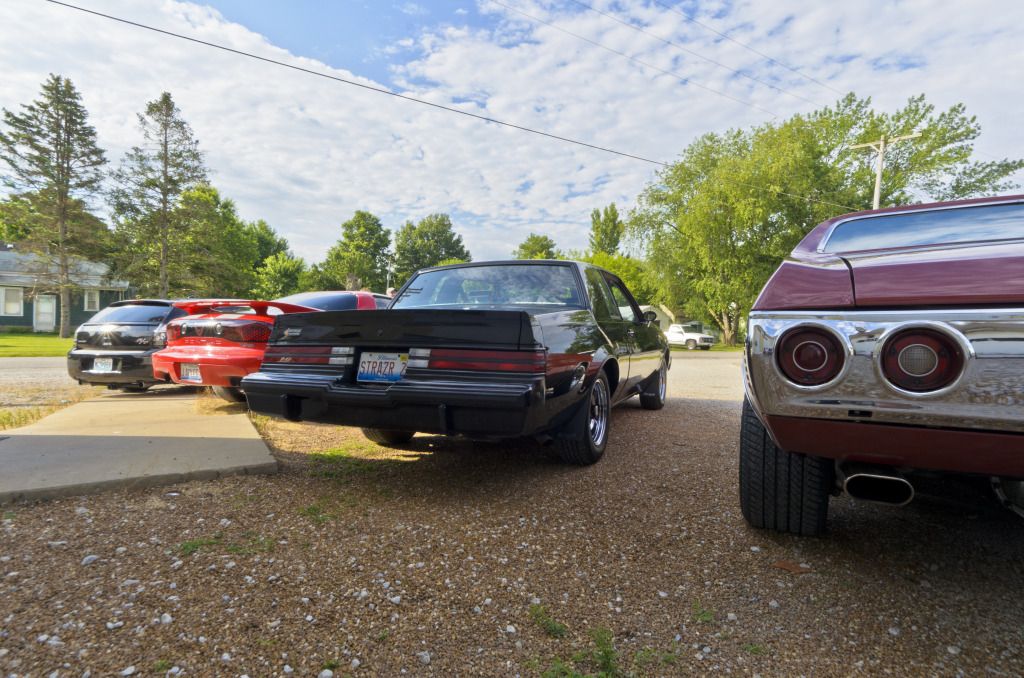 My mechanics Buick with only 35k and original tires (taken off for this trip).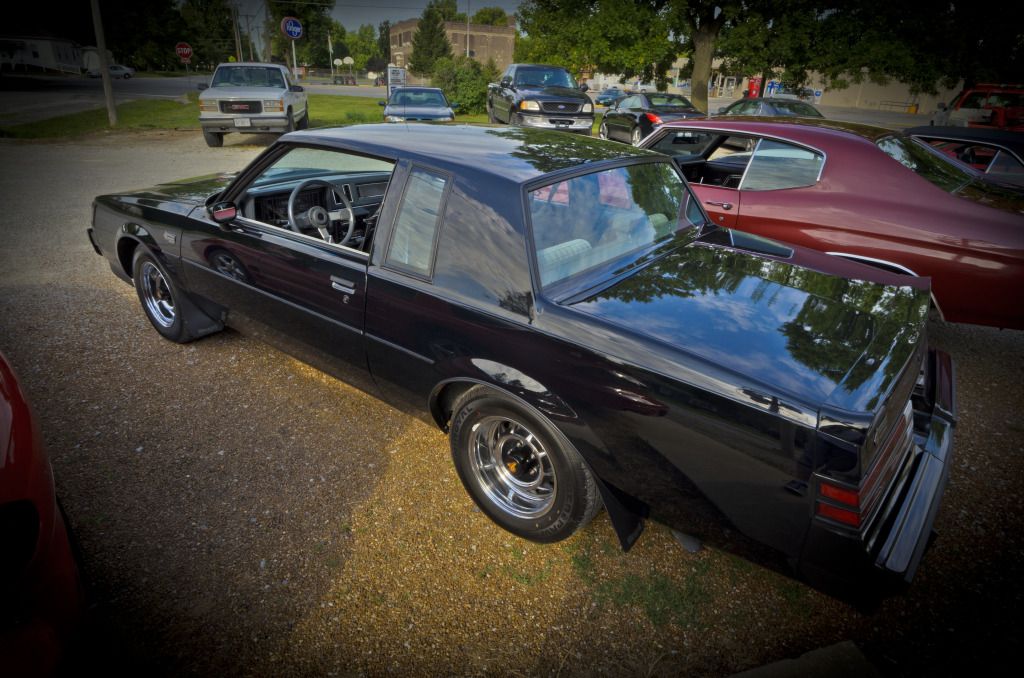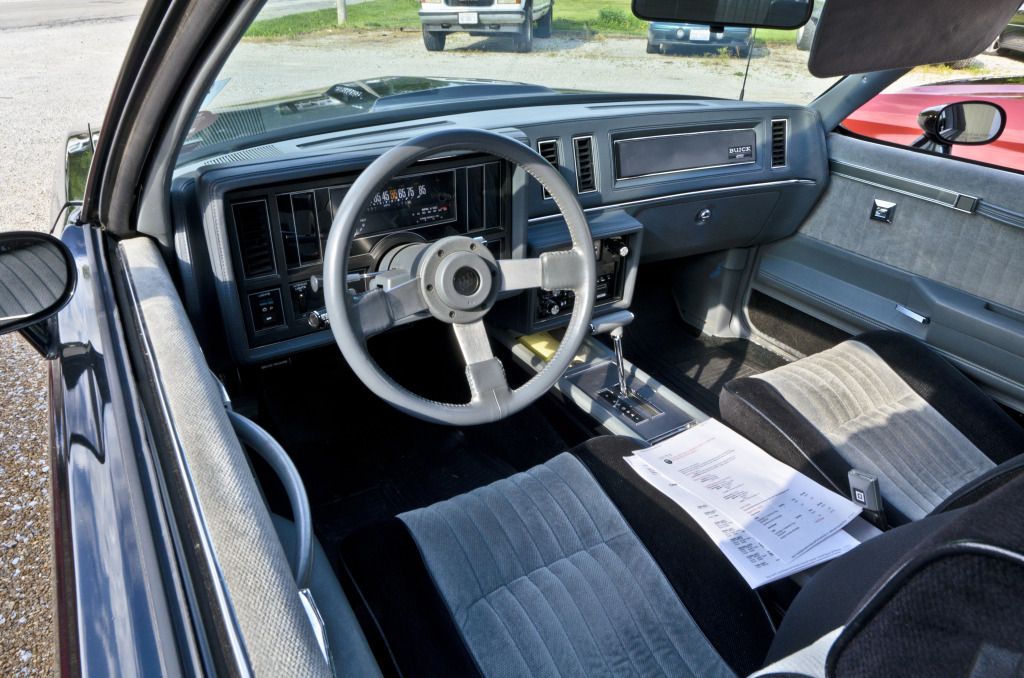 First stop was in Champaign, IL where it rained all day. So I didn't take many pics. But it was still a good turn out. The evening downtown was the most fun! There were cars doing burn outs all over the place. The strip that we sat and ate our food was where the action was. People were pouring water all over the road and cars were doing their thing. I wanted to so bad, but I really didn't want to be cleaning rubber off my car and ruin my tires. Plus I had so much crap in the back, it just wasn't worth it. The last time I did anything like that was prb back in 2000 with my Buick where I took a new set of drag radials and made them bald~!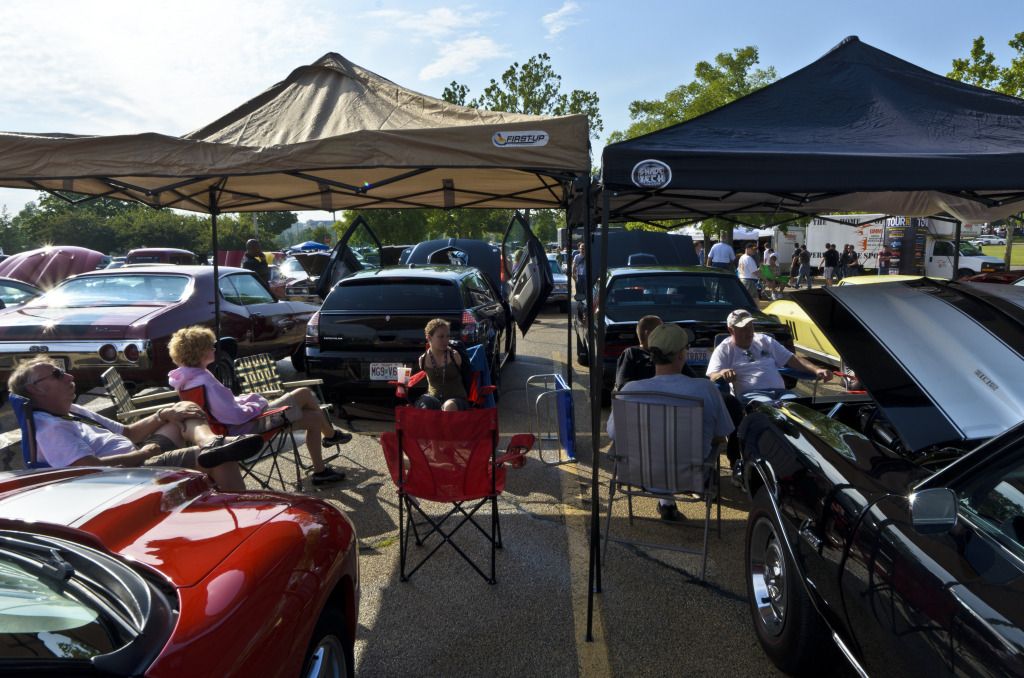 This was at our luncheon in Effingham. They had fast lines and good food. There was a car museum in the big tent and a mechanics tent next door fixing some cars. All of the cars that broke down were repaired free of charge by the GM mechanics. And most of the parts were donated.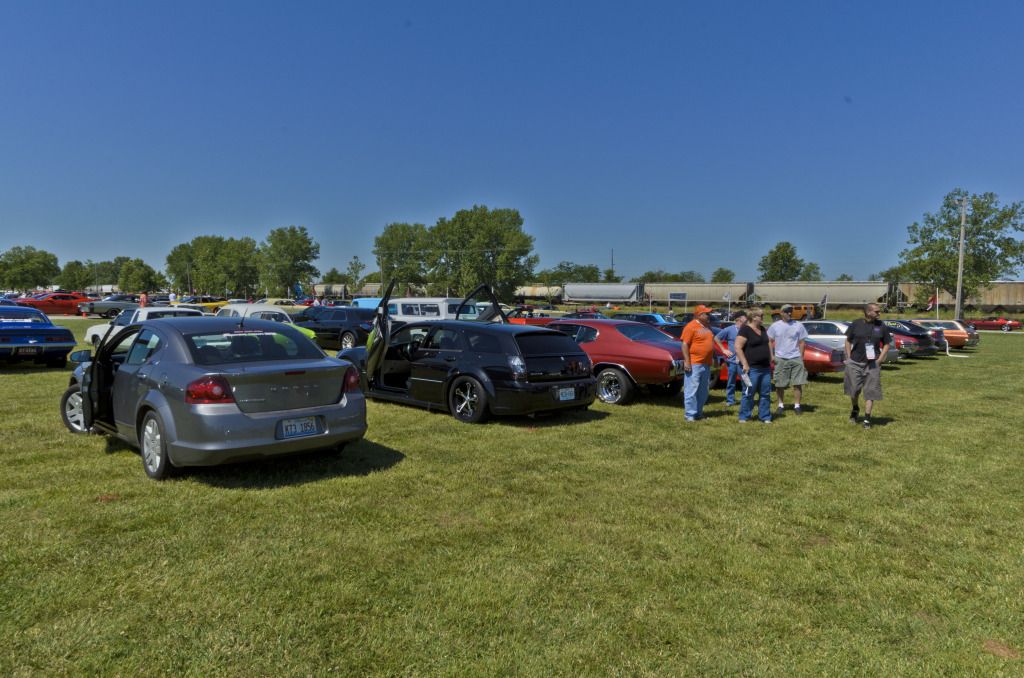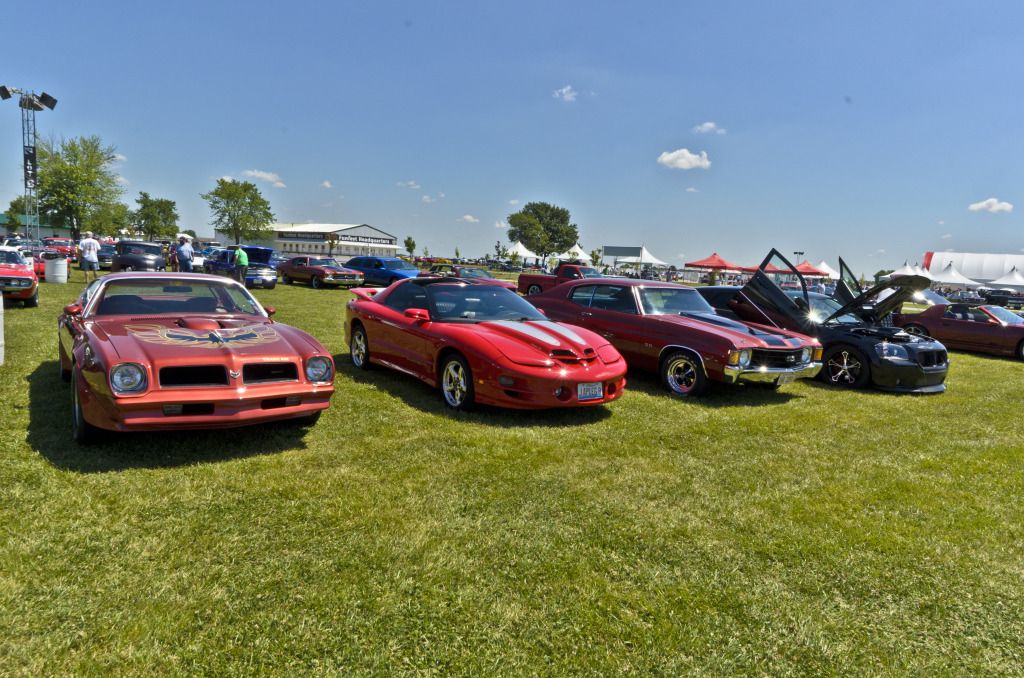 GNX #488 (Yes, I was stalking him)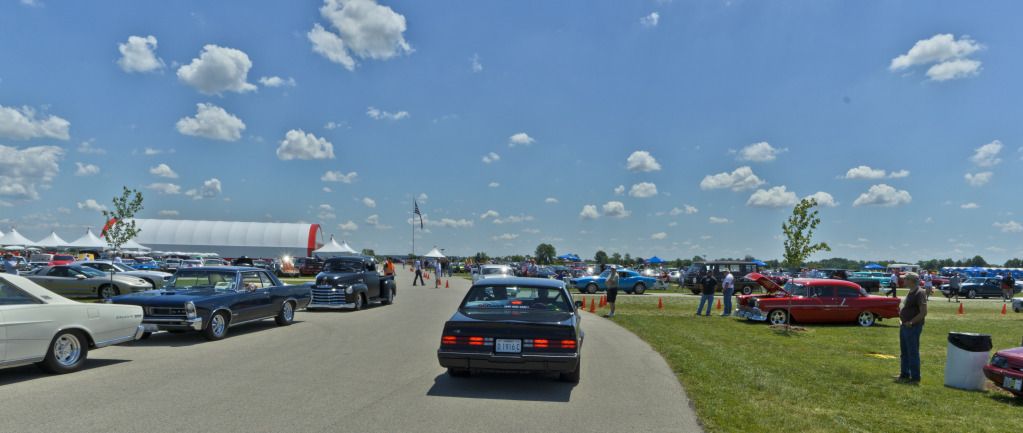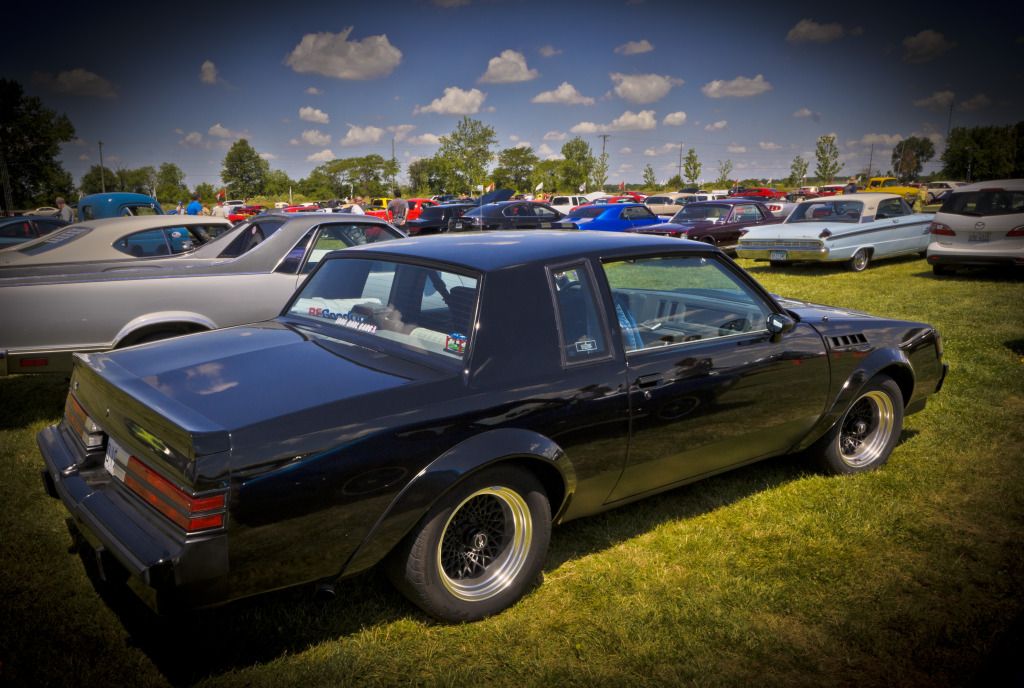 Once we arrived at Gateway International Speedway we parked and looked at some cool cars. here is one that kept grabbing my attention. I need this for my Mark VIII!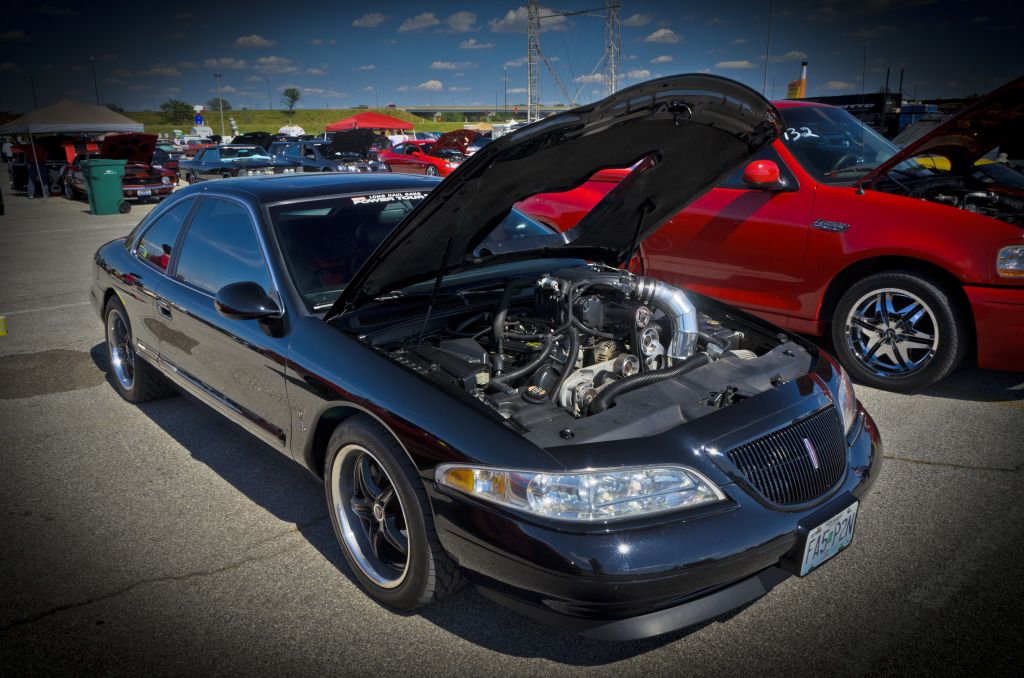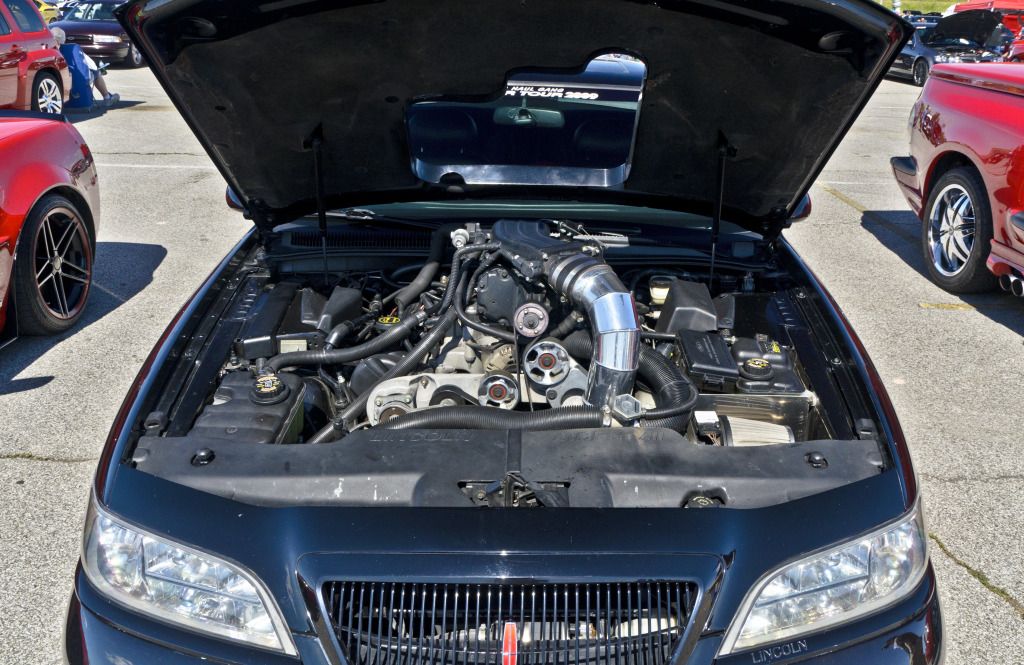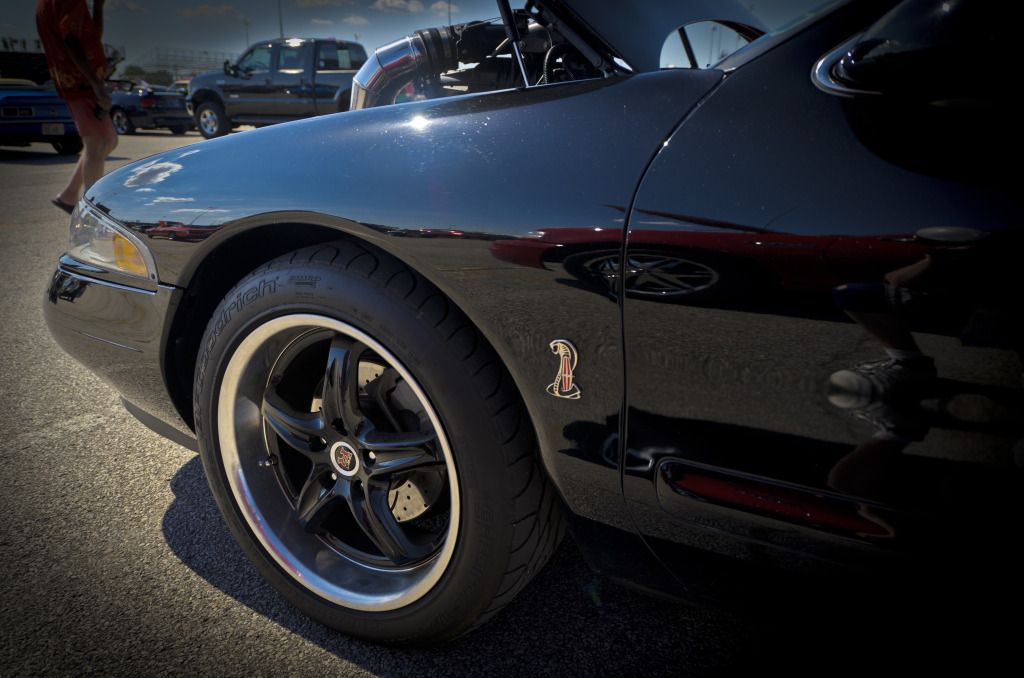 I guess some guy didn't like the quality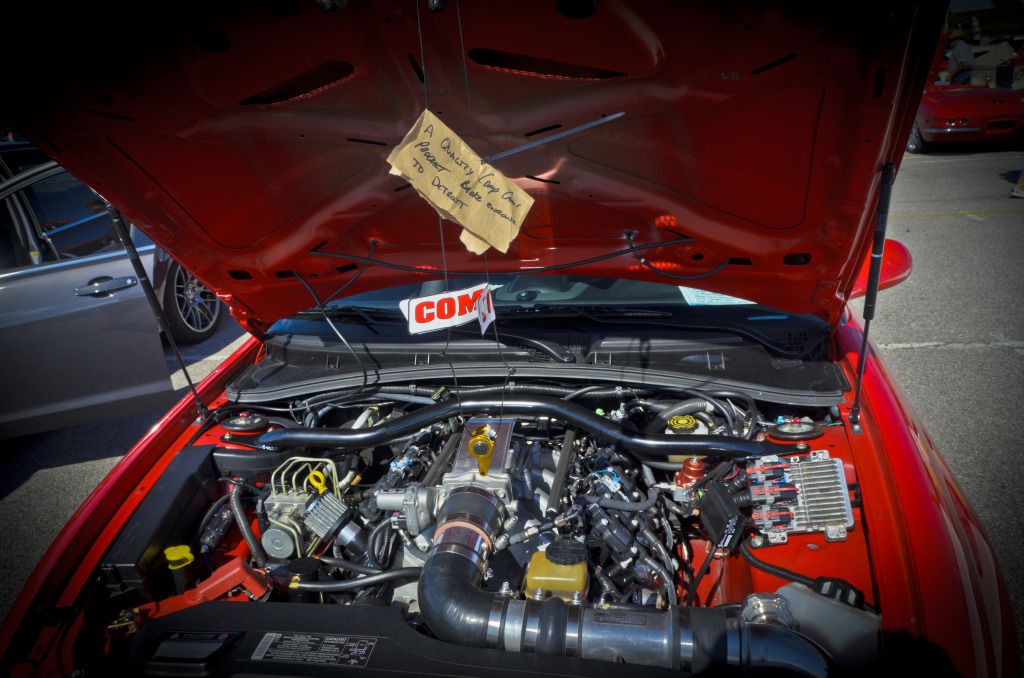 Pair of Buicks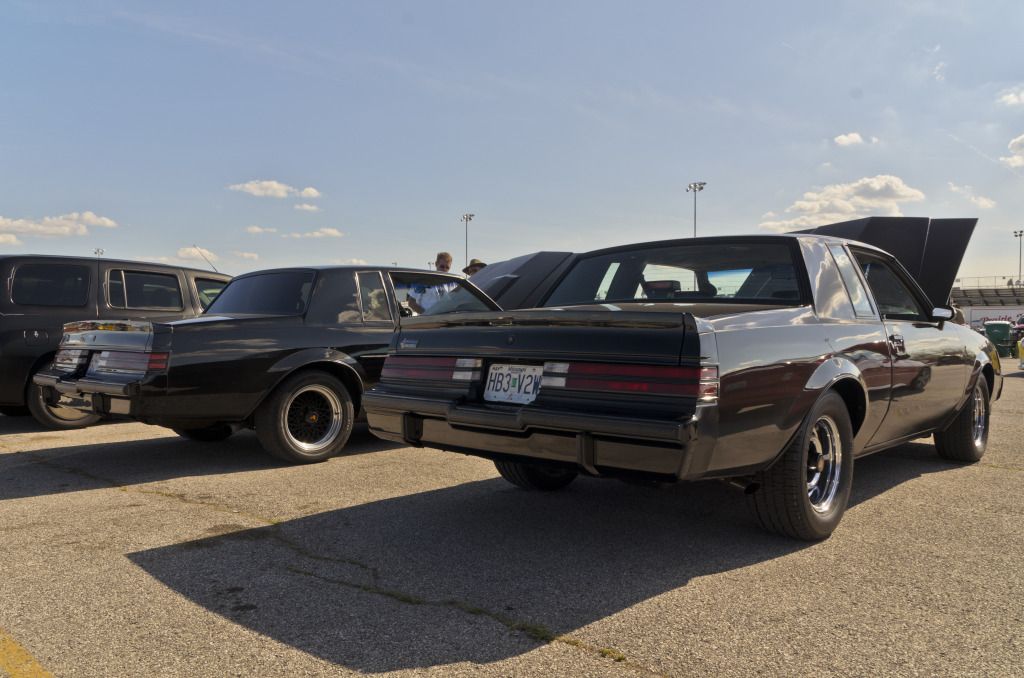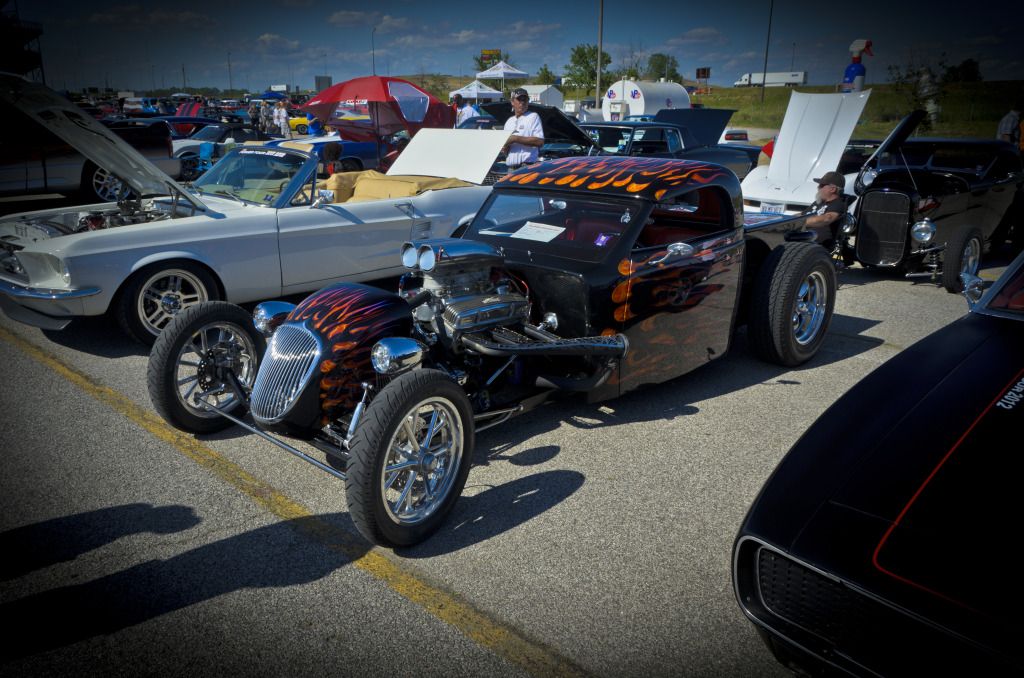 Ok, this car pulled a 25sec 1/4mile time at 54mph. But he still won because the other guy was scared to death to even go past him! lol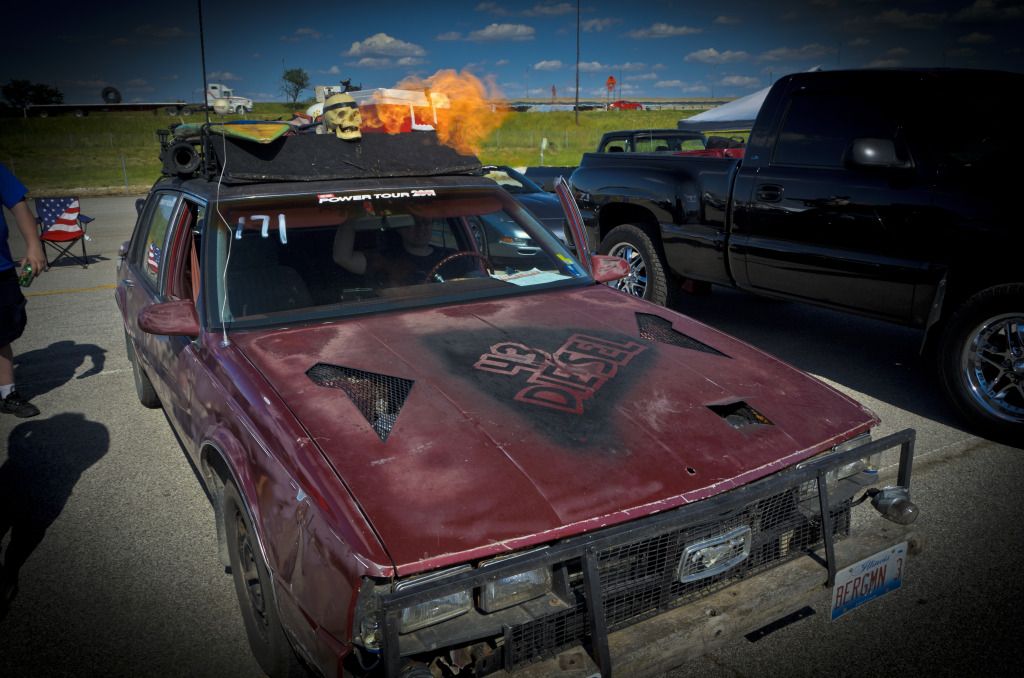 Whatever this was, it was cool. We also saw this broke down on the interstate after leaving. It was way too busy to even pull over, but they already had help.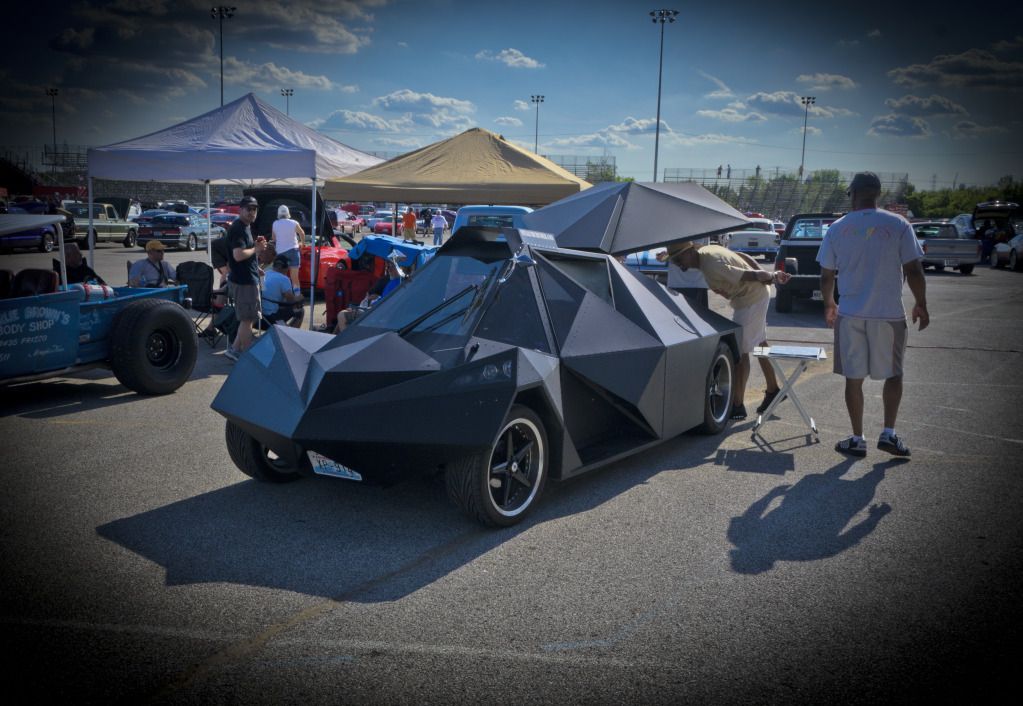 Drew and his son wanted to race. Kyle has a pretty fast GTO 6spd and Drew's GN is bone stock with radials. GN won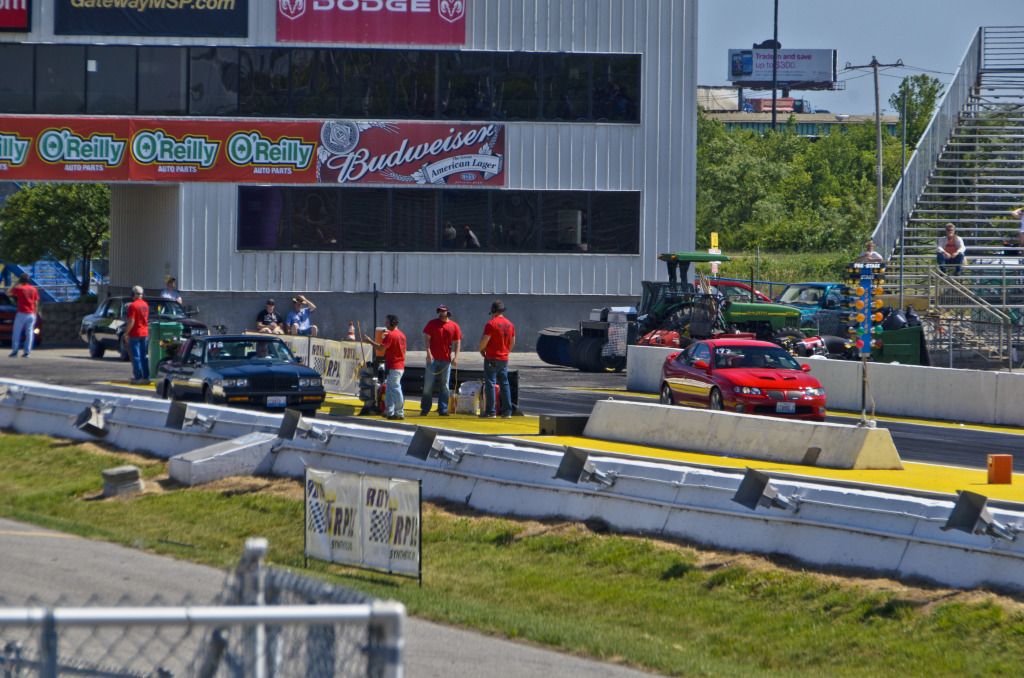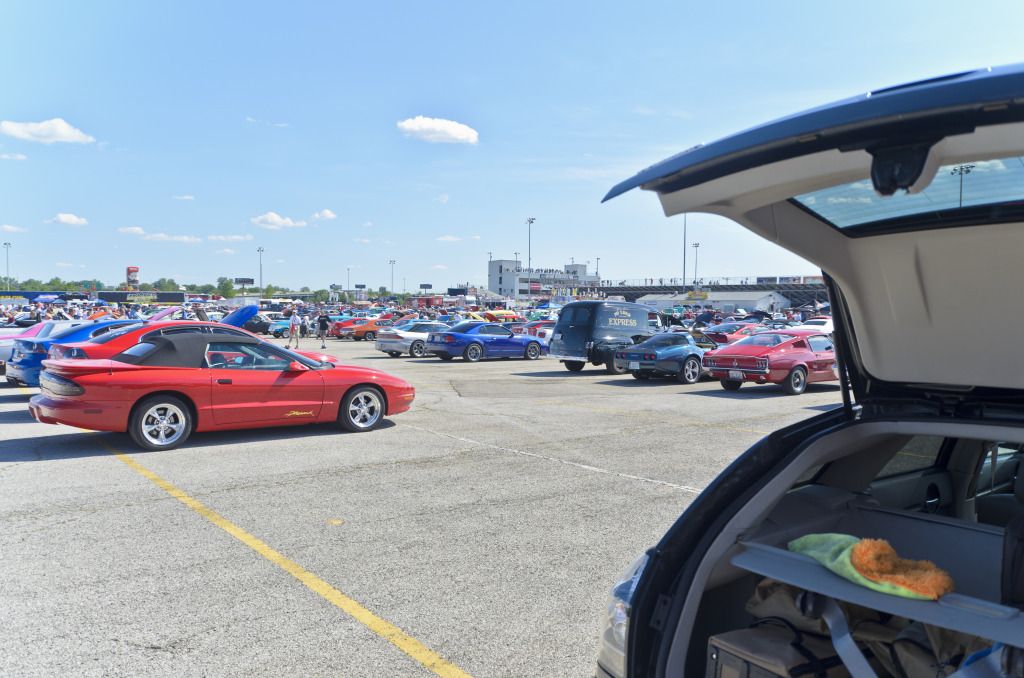 Can you spot me?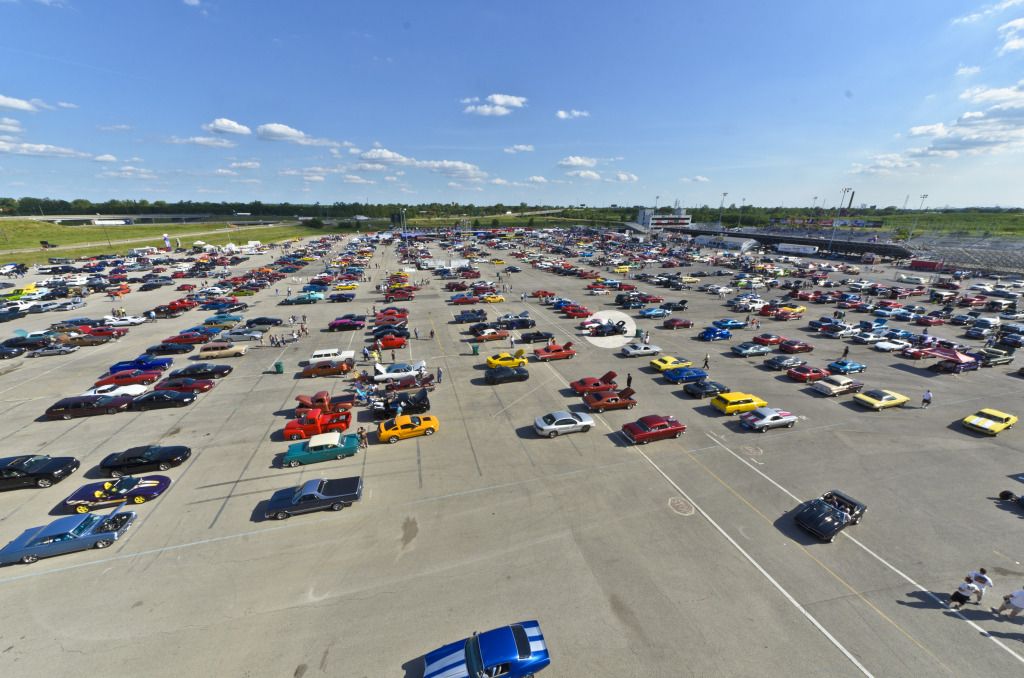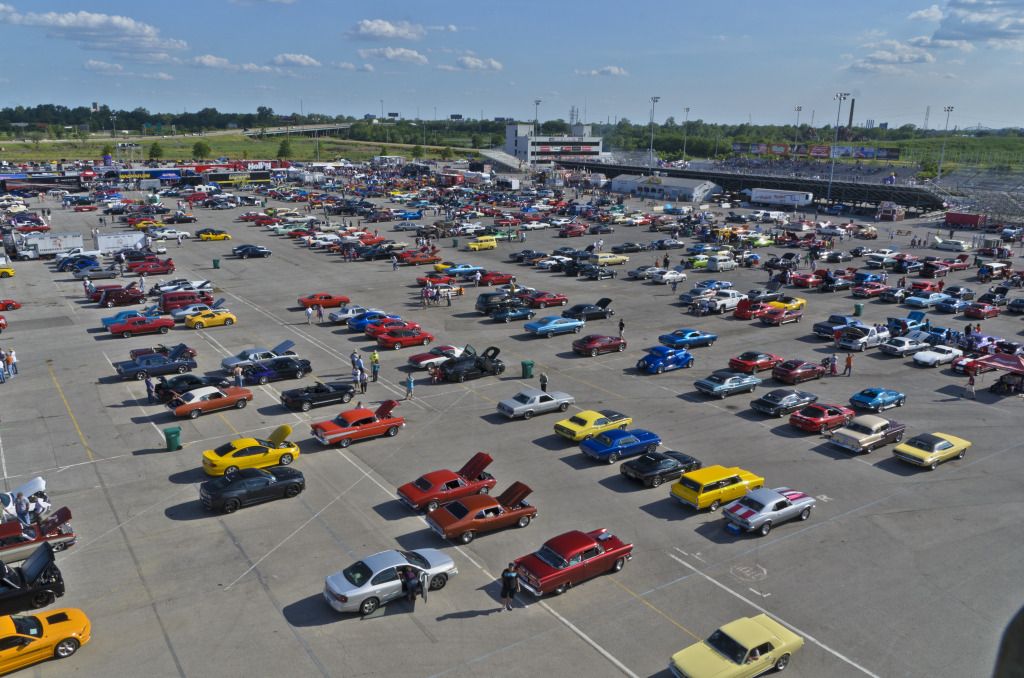 I have a ton more pics, and some on my phone still. But when we got home, I was too tired. I'll post more later, enjoy these for now!