Thought I would chronicle my attempts at mods on my Magnum here. It is a 2008 Dodge Magnum SXT with 6 cyl 3.5L engine and 4 speed automatic. It has a Touring suspension from the factory. This gave it 18" rims and rear anti-roll bar. Actually a Canada build and someone swapped the cluster for a MPH one.
before picture: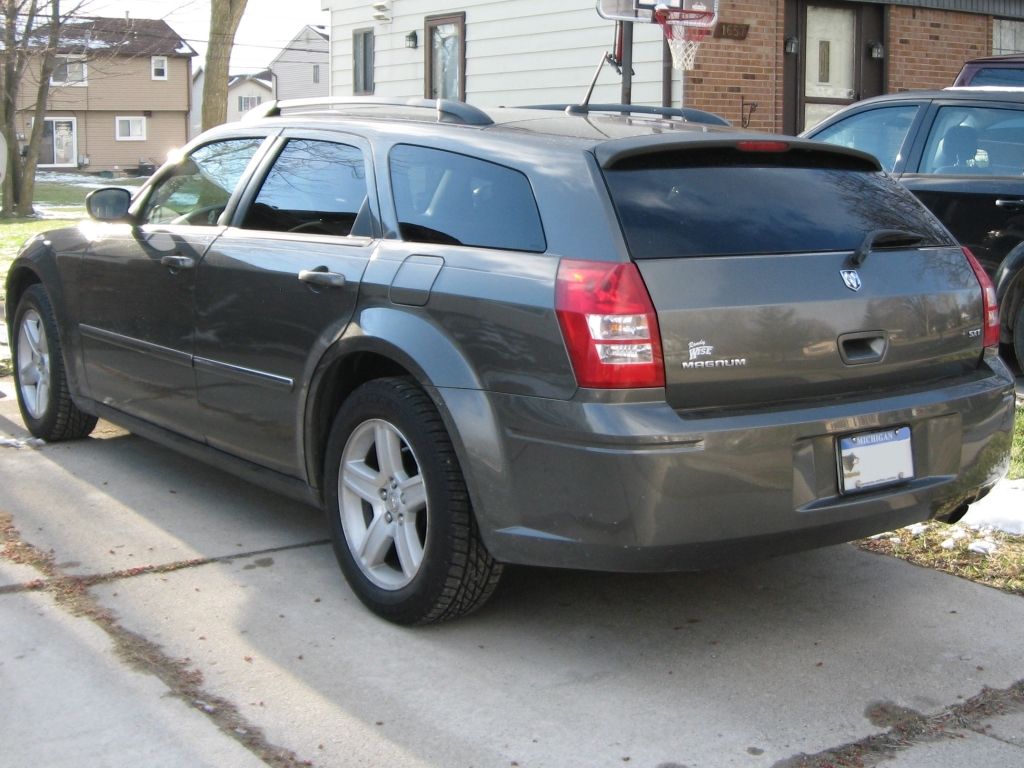 1. I started with the free ones. Removed the snorkel/muffler on the intake
Air silencer removal
2. Next I redirected cold air toward the remaining intake from the radiator.
XE Ryder's Chilly air intake mod
3. I undid the
Blinker Modification!
I read a thread that this may cause feedback for the rear tail lights and thus a problem for trailer wiring. See for problems :
Blinker mod side effect???
Possible solution for about $30:
MY alternative to the blinker mod...
4. Got a second antenna and modified the old antenna to bend down for a cargo box.
http://www.custommagnums.com/forums/audio-video/84898-making-radio-antenna-curve-down.html
5. A new set of shocks/struts to replace the warn out ones. These were adjustable height. I got BC Racing coilovers. So I ended up dropping it about 1".
6. Tuner: DiabloSport inTune and changed it to the 93 octane tune. Yes it is a more expensive fuel but the engine requires 89 octane. I have a Costco nearby so no 89 there but 93. The 93 is cheaper than the 89 at other gas stations so why not. :drive:
7. With the BC Racing coilover install I also needed to quiet down the front suspension. New Mopar lower control arms, SPC adjustable upper control arms, and new outer tie rod ends.
http://www.custommagnums.com/forums...ension-self-diagnosis-results.html?highlight=
8. Rear load leveling air bags:
rear Air Lift Air Spring kit
9. Got a "hidden" hitch. One of the original Mopars. That is now installed.
Magnum hidden hitch
10. Grill block has been built.
Details here.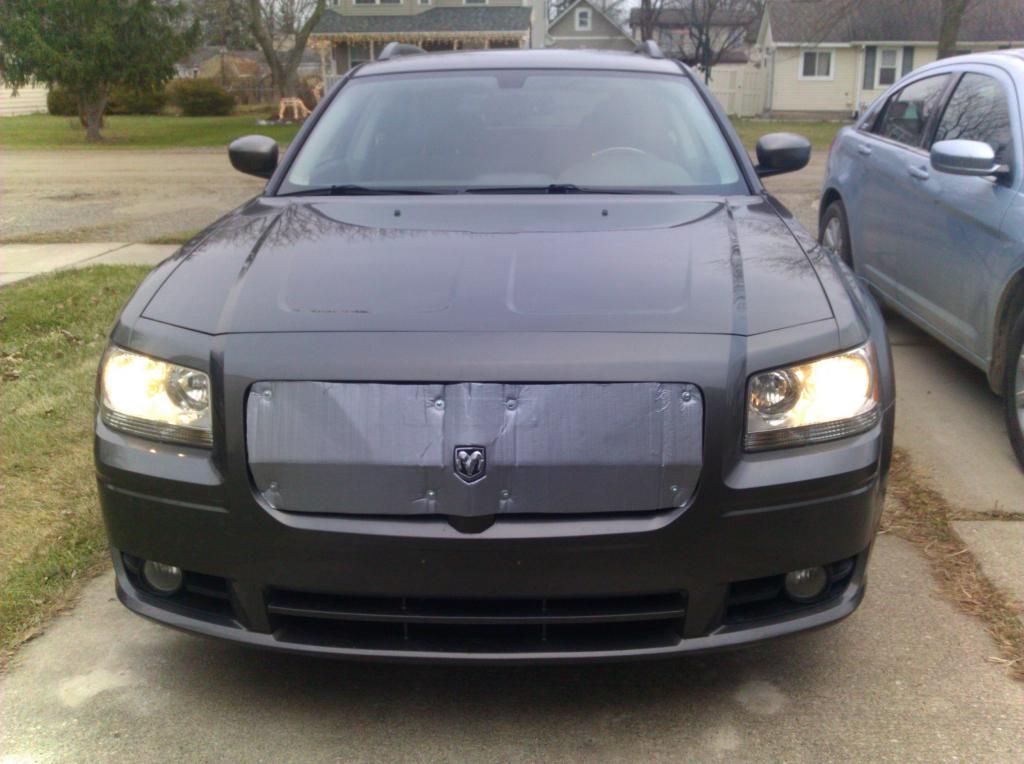 11. Needed to finally tow with the hitch and picked up a few parts to get it all set. First the 90 degree adapter Mopar 82213549. Next needed something to raise up the 2" ball to proper height (18"?). Went to AutoZone and got Reese Towpower Adjustable Ball Mount (21141 or 70313) and a 2" ball (Reese 70083). bigjim in the "Magnum hidden hitch" thread ,
Magnum hidden hitch - Page 4
, welded a similar assembly together to eliminate play from all the joints. Probably a good idea but I don't tow much and plan to use a hitch mounted bike rack.
12. Wiring kit for Trailer installed (82209473AB 4-way).
http://moparcarparts.com/instructions/82209473.pdf
Want to go Mopar due to posts I've seen of aftermarket ones catching on fire. They are mounted inside the back so that can get really bad quick.
13. Big Bully 3.5L CAI intake. Finally got this. My stock intake broke a clip which allowed me to buy it. :drive:
Current image: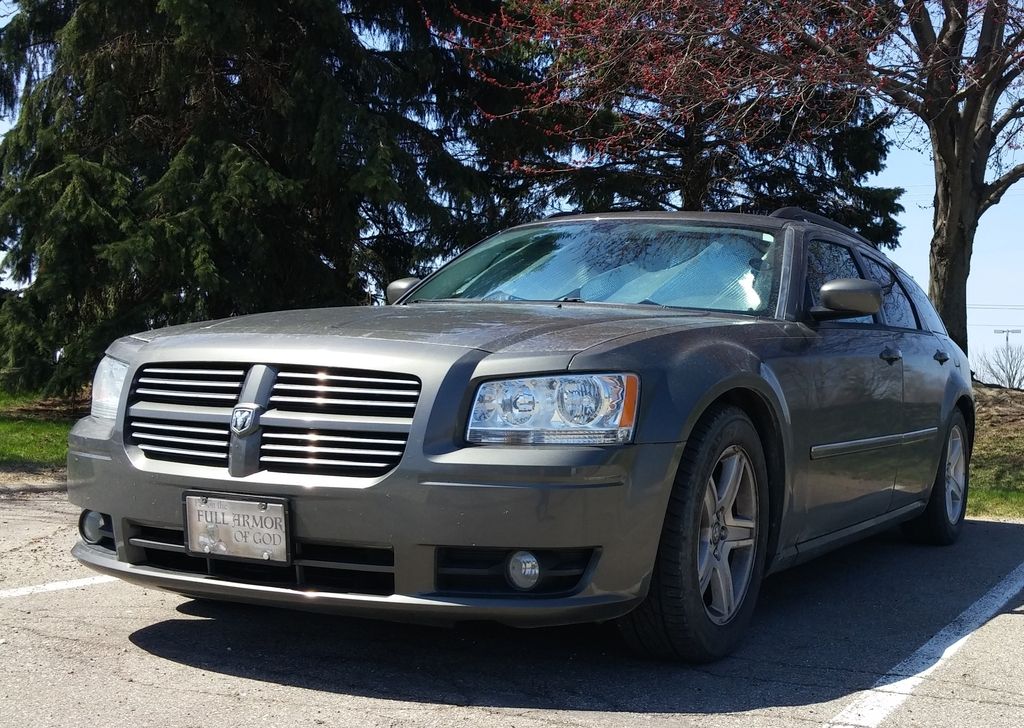 14. Fixed the recirculate door to fresh air. Door moving post keeps breaking so now I don't need to think about it.